Brad Hengeveld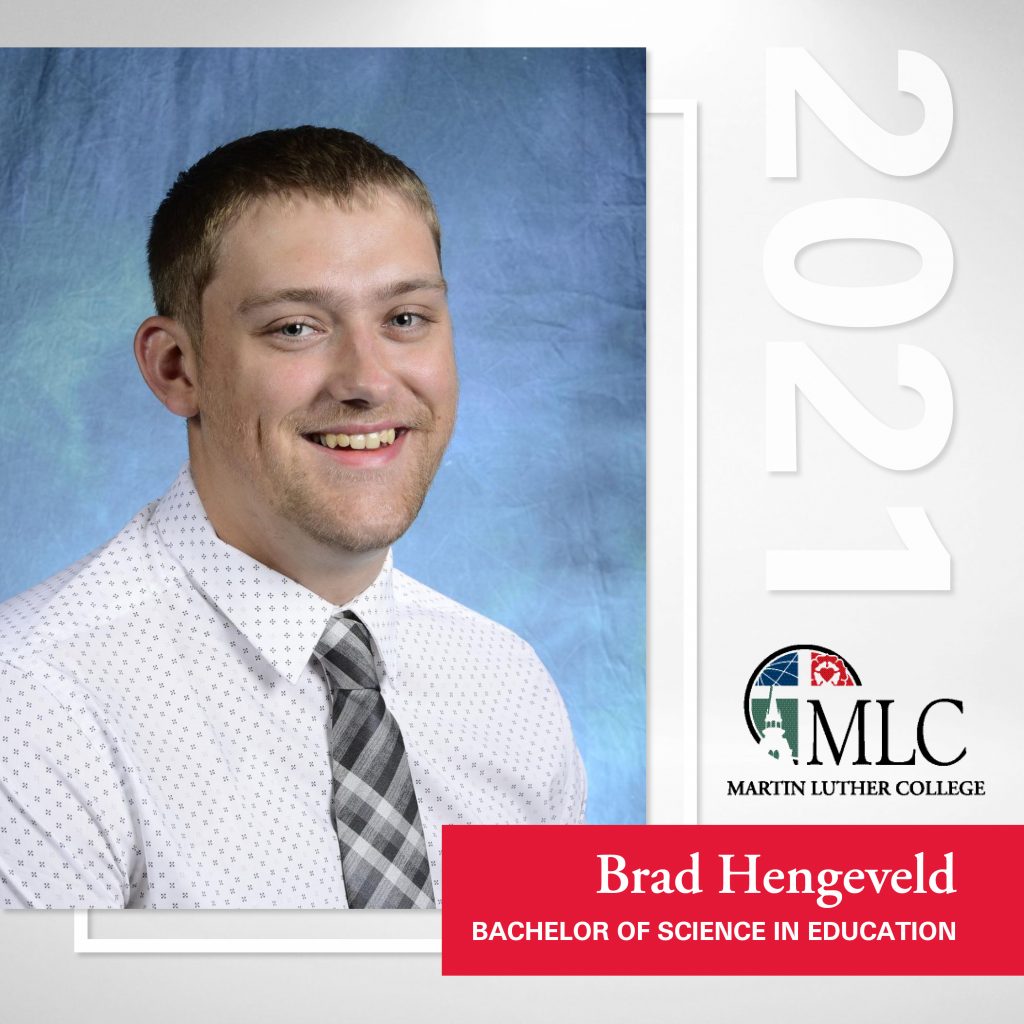 Favorite Bible Passage
Do not be anxious about anything, but in everything, by prayer and petition, with thanksgiving, present your requests to God. ~ Philippians 4:6
Activities during time at MLC
Disc Golf Club, Ultimate Frisbee Club, Intramurals
Special memory from years at MLC you would like to share
All of the time spent with my friends, playing sports, watching movies, playing video games, etc.
Favorite class
Teaching Social Studies. It was my first teaching class that I took at MLC and it really taught me a lot about lesson planning and how to teach.
Words of wisdom for incoming students
Enjoy every moment inside and outside of the classroom. Make use of the worship opportunities on campus and in the community.