Bethany Wu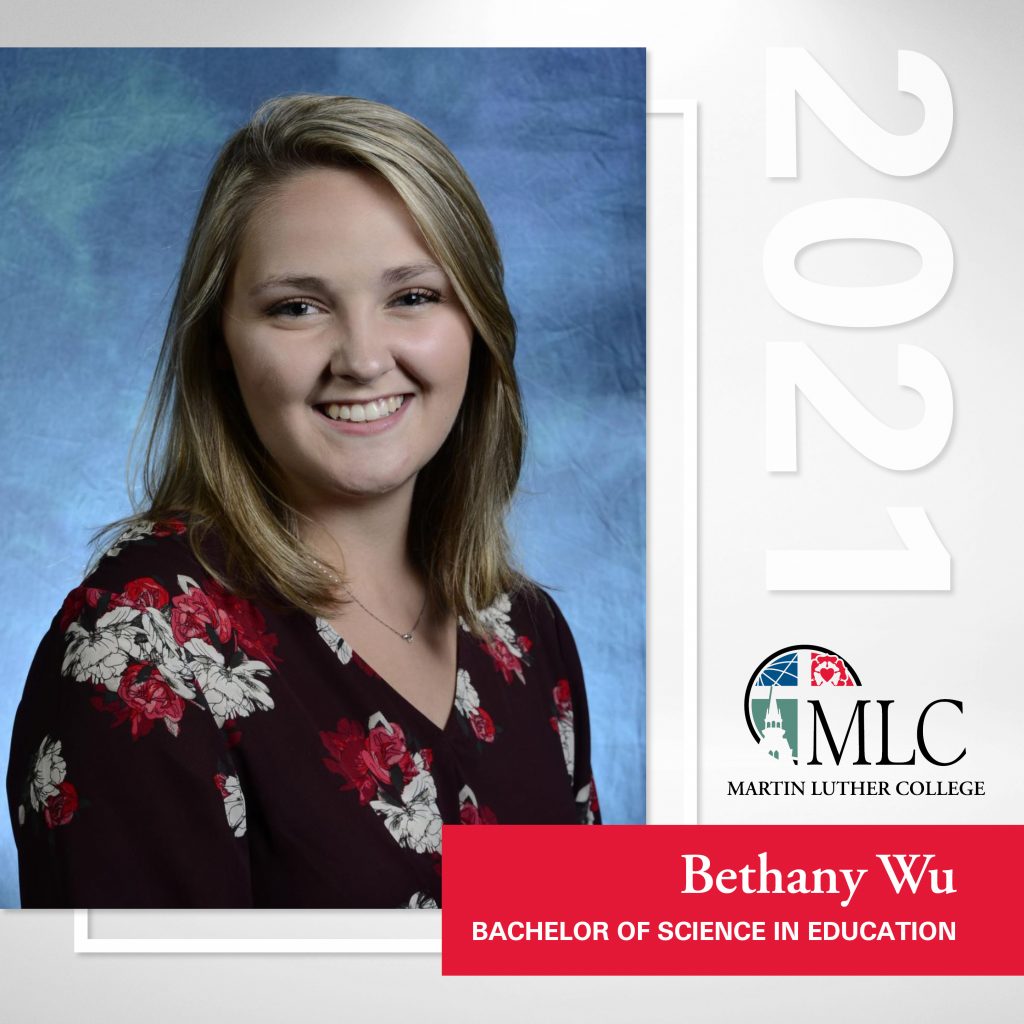 Favorite Bible Passage
So whether you eat or drink or whatever you do, do it all for the glory of God. ~ 1 Corinthians 10:31
Activities during time at MLC
I was blessed to be a part of three musicals at MLC; The Sound of Music, Camelot, and Crazy for You
Special memory from years at MLC you would like to share
I have no specific favorite memory from MLC. I overall just enjoyed getting to know my classmates and future coworkers as we all worked towards the shared goal of becoming a called worker.
Favorite class
My favorite class was Teaching Religion in Early Childhood. This class got me thinking ahead to teaching children about Jesus and witnessing their child-like faith.
Words of wisdom for incoming students
Spend time getting to know your fellow MLC students. You will build life-long friendships and will encourage each other in faith.