Benjamin Roekle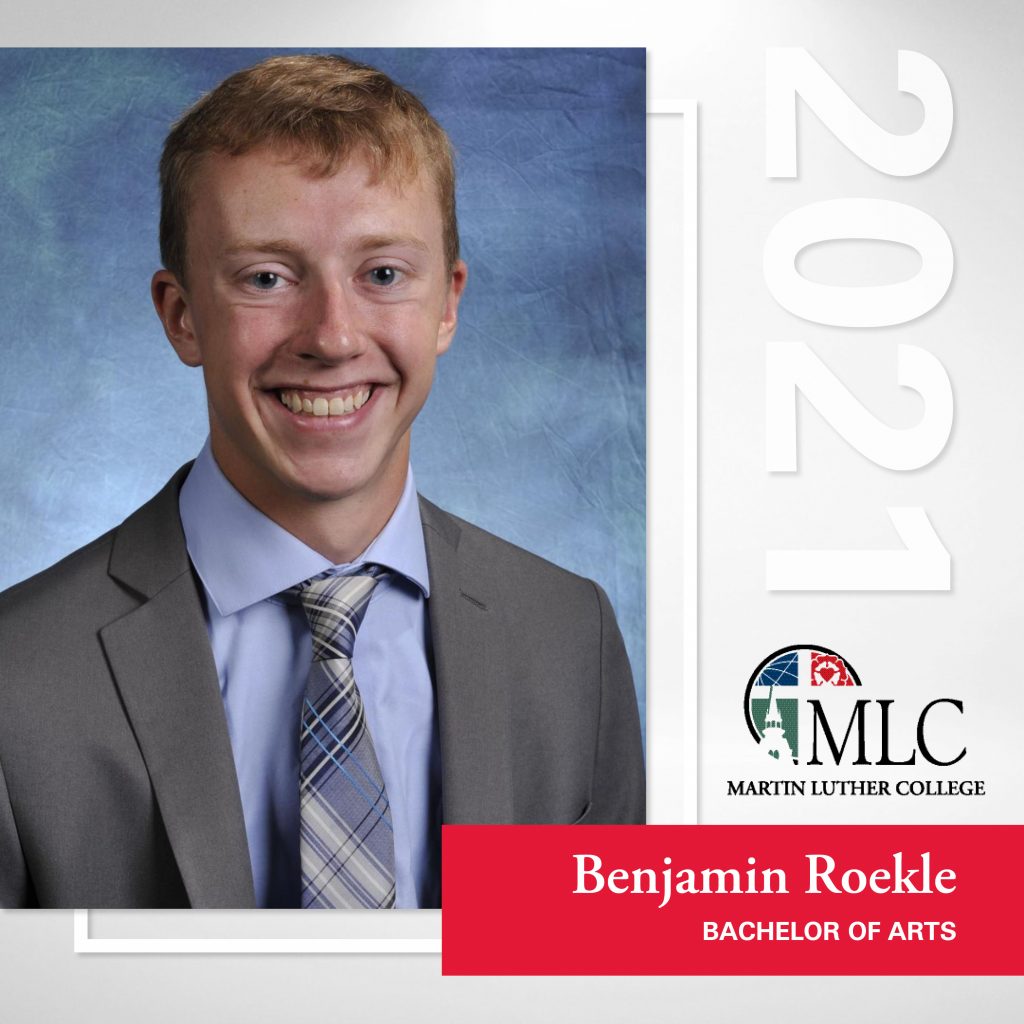 Favorite Bible Passage
And we know that in all things God works for the good of those who love Him, who have been called according to His purpose. ~ Romans 8:28 
Activities during time at MLC
College Choir, organ, piano, intramurals, winter drama (Crucible)
Special memory from years at MLC you would like to share
College Choir tours were a unique and memorable part of every year.
Favorite class
Ancient Near East- the perfect combination of History, Archeology, and Biblical contexts
Words of wisdom for incoming students
Get involved, try out new things early! You'll meet more people and have many opportunities to serve others and your Savior.