Austin Claflin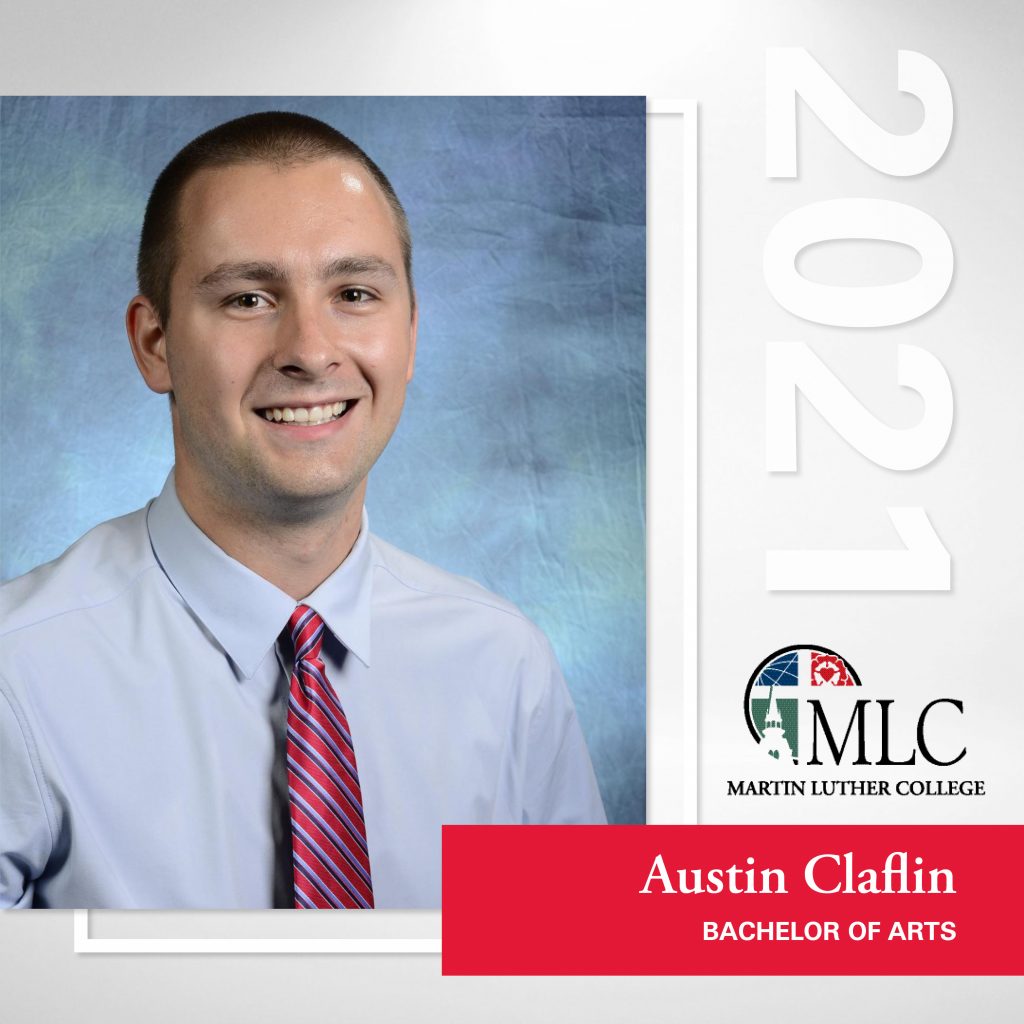 Favorite Bible Passage
What a wretched man I am! Who will rescue me from this body that is subject to death? Thanks be to God, who delivers me through Jesus Christ our Lord! So then, I myself in my mind am a slave to God's law, but in my sinful nature[a] a slave to the law of sin. ~ Romans 7:24-25a
Activities during time at MLC
Participated in the Aulic committee and was president of the committee as a senior; tutored Latin and Greek; worked as a coach in the MLC Writing Center; wrote a biography of Alexander the Great in my free time.
Special memory from years at MLC you would like to share
Coming from public school, my favorite memories are all the times I was able to have Bible studies with Christian friends, since I had never experienced that before. It was a blessing to meet so many faithful Christian people who loved their Savior and enjoyed studying his Word with me.
Favorite class
Not sure I had a favorite. I really appreciated all my doctrine/theology courses taught by various professors. History classes with Professor Koelpin and Latin courses with Professor Wessel would also rank pretty highly.
Words of wisdom for incoming students
Find time to do Bible study with your friends. It doesn't have to be anything formal. Just choose a section of Scripture and talk about it together. You'll be amazed at how much encouragement you can both give and receive by doing that!
In terms of schoolwork, make an effort to learn early on what study habits work best for you, and then stick to them. And get sleep! Honestly, I know it's hard, but 8 hours a night will go a long way towards academic success:)