Ashley Andrus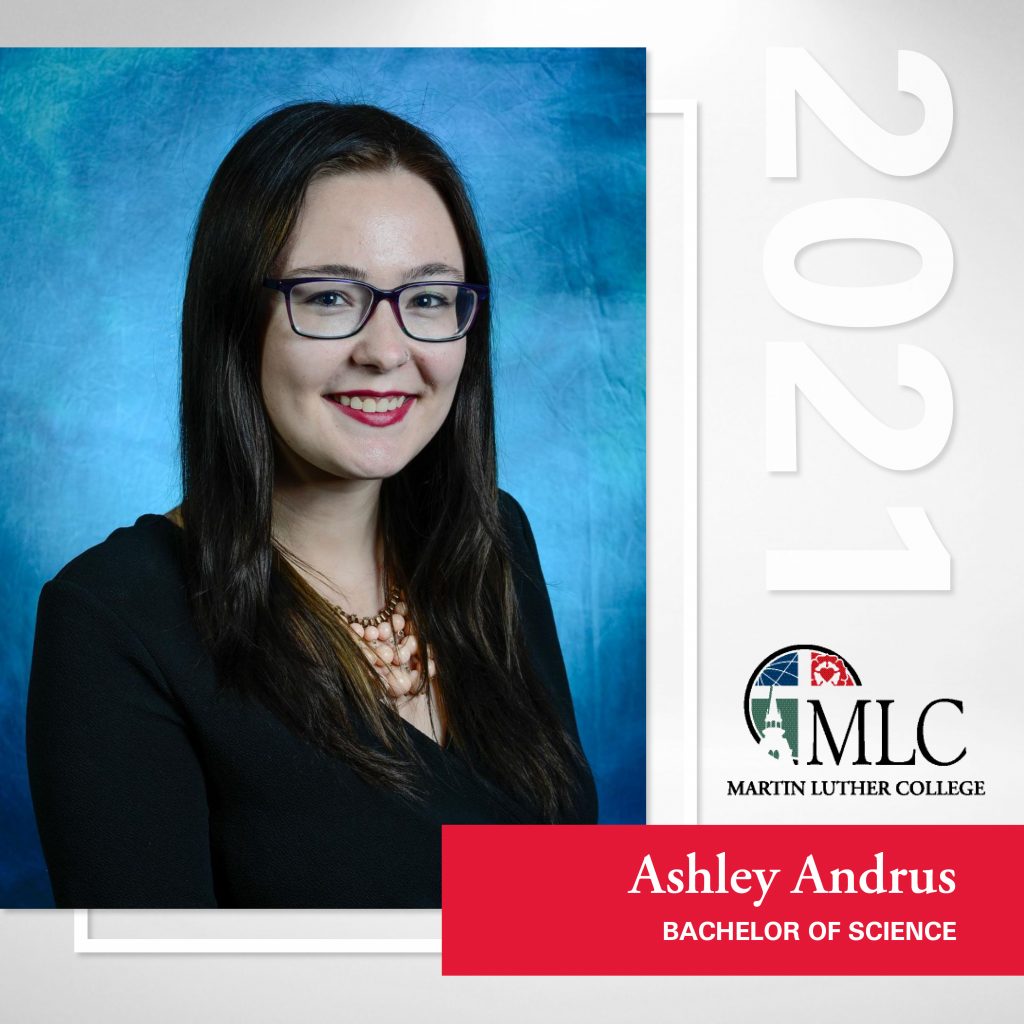 Favorite Bible Passage
For I know the plans I have for you," declares the Lord, "plans to prosper you and not to harm you, plans to give you hope and a future. ~ Jeremiah 29:11
Activities during time at MLC
Choir, wind symphony, AIM
Special memory from years at MLC you would like to share
The times my friends and I welcomed high schoolers on the Focus Trips to MLC in a blow up dinosaur costume.
Favorite class
Doctrine with Prof. Scharf. He always made class interesting and he really cared about his students' wellbeing in class and outside.
Words of wisdom for incoming students
Don't be afraid to ask for help. Everybody wants to see you succeed.