Andrew Mantz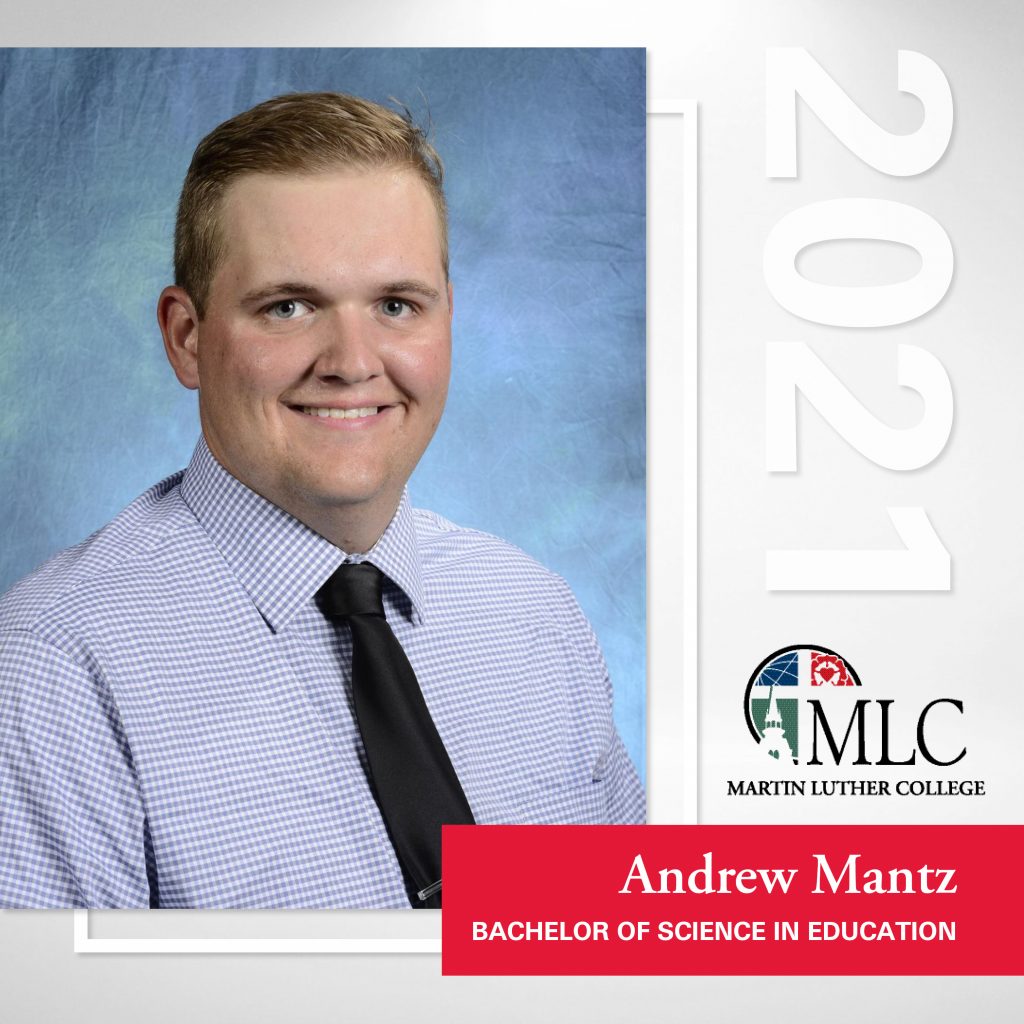 Favorite Bible Passage
For I am not ashamed of the Gospel, because it is the power of God that brings salvation to everyone who believes. ~ Romans 1:16a 
Activities during time at MLC
Baseball and STEM&M
Special memory from years at MLC you would like to share
A special memory would be the various baseball trips down to Florida during spring break. It was a great time to boost team chemistry as we got to play the sport we all love in nice weather.
Favorite class
My favorite class was Science in our Society with Professor Thiesfeldt as we were able to look at various parts of science and connect it with the real world. I also liked this course as discussed various aspects of science in the light of God's Word.
Words of wisdom for incoming students
Get involved! There are many ways to get involve at MLC and it gives an opportunity to meet new people and create new friendships.