Amy Lawonn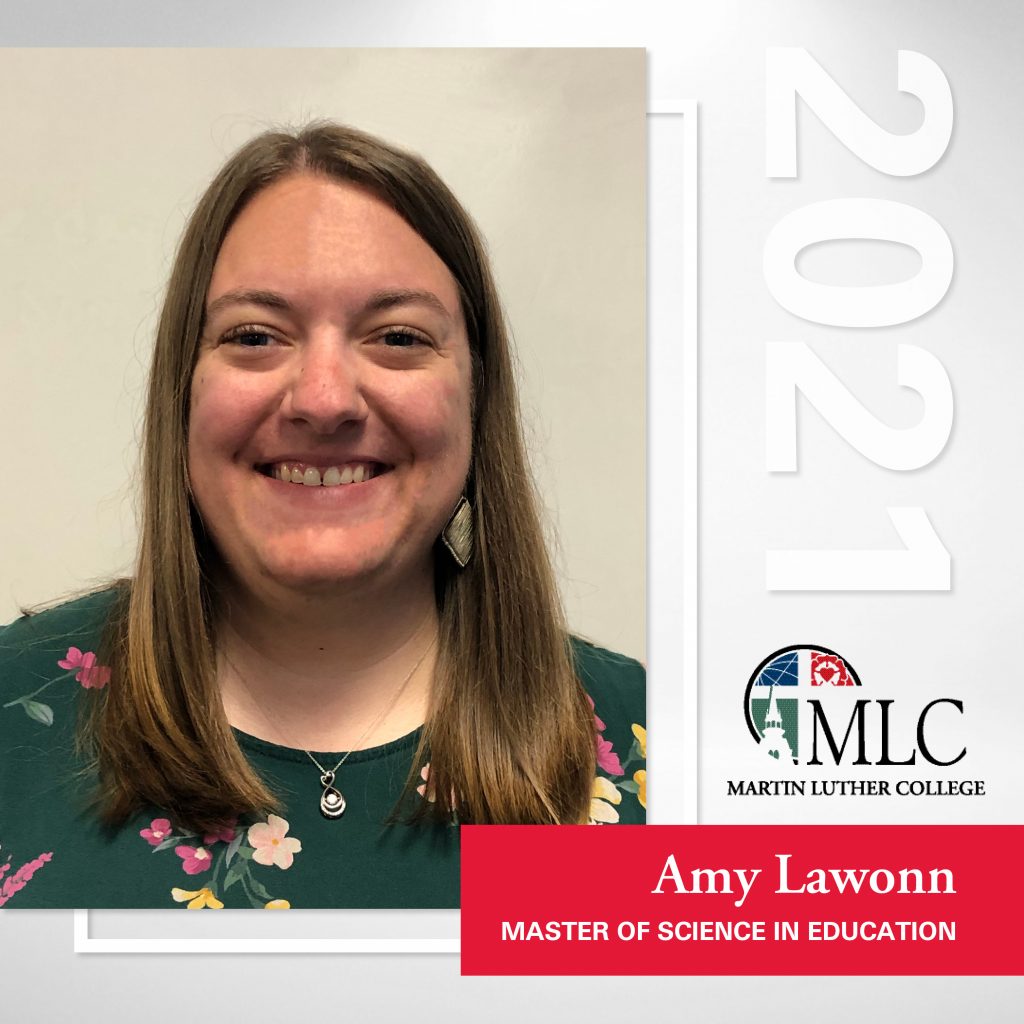 Favorite Bible Passage
Psalm 121
Activities during time at MLC
Band; Pit Orchestra
Special memory from years at MLC you would like to share
I'll never forget my late night food and study sessions with friends and classmates!
Favorite class
Teaching Reading was an enjoyable class to take and I use so many of the strategies today, 9 years later!
Words of wisdom for incoming students
Practice organ or piano hardcore during your study hall or late at night. Future you will be so thankful that you can whip out pieces on the fly when the occasion calls for it!