Amy Weiglein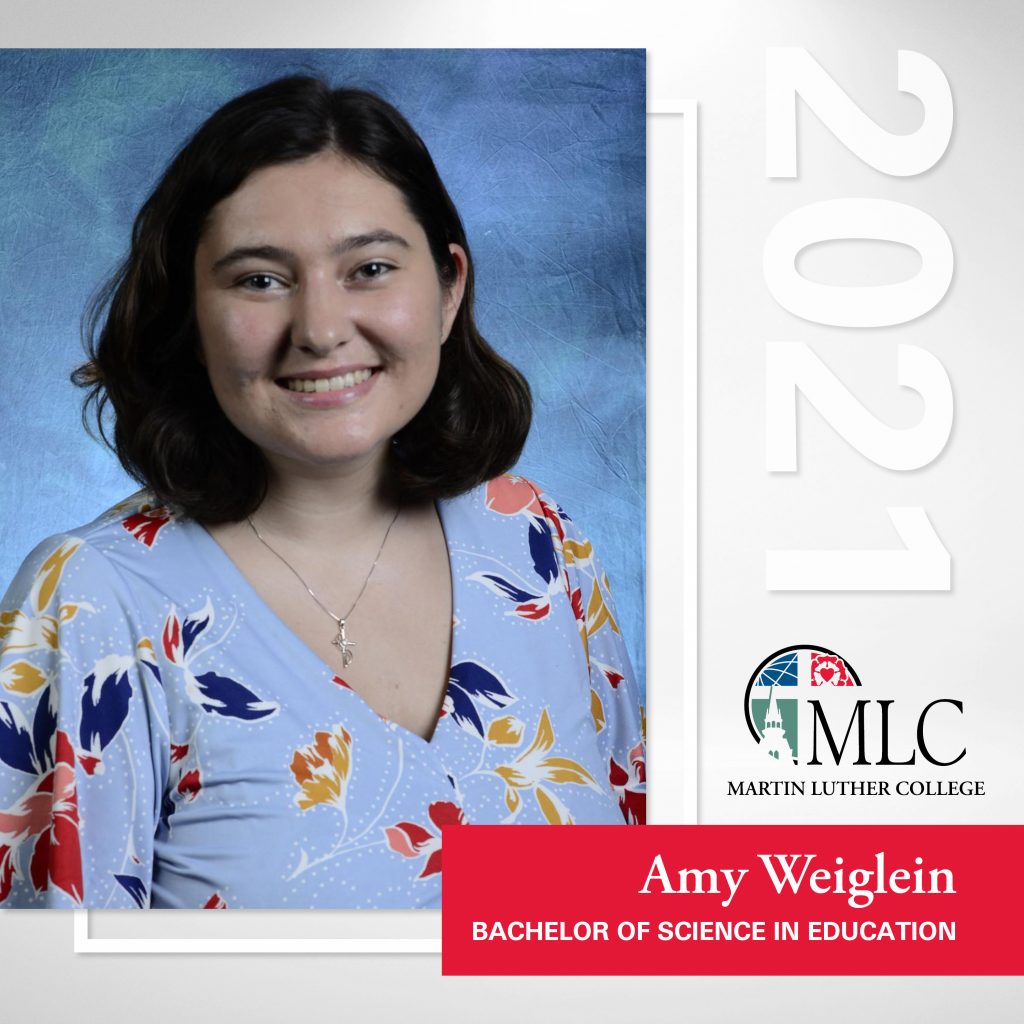 Favorite Bible Passage
"For I know the plans I have for you," declares the Lord, "plans to prosper you and not to harm you, plans to give you hope and a future. ~ Jeremiah 29:11
Activities during time at MLC
Choir, Track freshman year, Stage Crew for some theater productions
Special memory from years at MLC you would like to share
The professors care for you as a person and not just another student. My junior year I missed a good portion of the first or second week of school because a tornado hit my home and had to leave. Doctor Whaley made me feel like she loved and cared for me as a person and made sure I was ok and we often had just real conversations that showed that she really cared.
Favorite class
Curriculum and Instruction with Dr. Whaley. It was that class that made me get excited about having my own classroom. We did a lot of planning and our personal philosophy about how we would run our classroom.
Words of wisdom for incoming students
You don't need to have everything figured out right away. Come in with an open mindset. I started out as a double major and thought I had everything figured out. I changed to a single major and a minor my last semester of my 4th year and in the process expediated my graduating date and graduated in December 2020. It was not what I had planned as a freshman but am so thankful for the outcome and my journey at MLC.