Alyssa Tessmer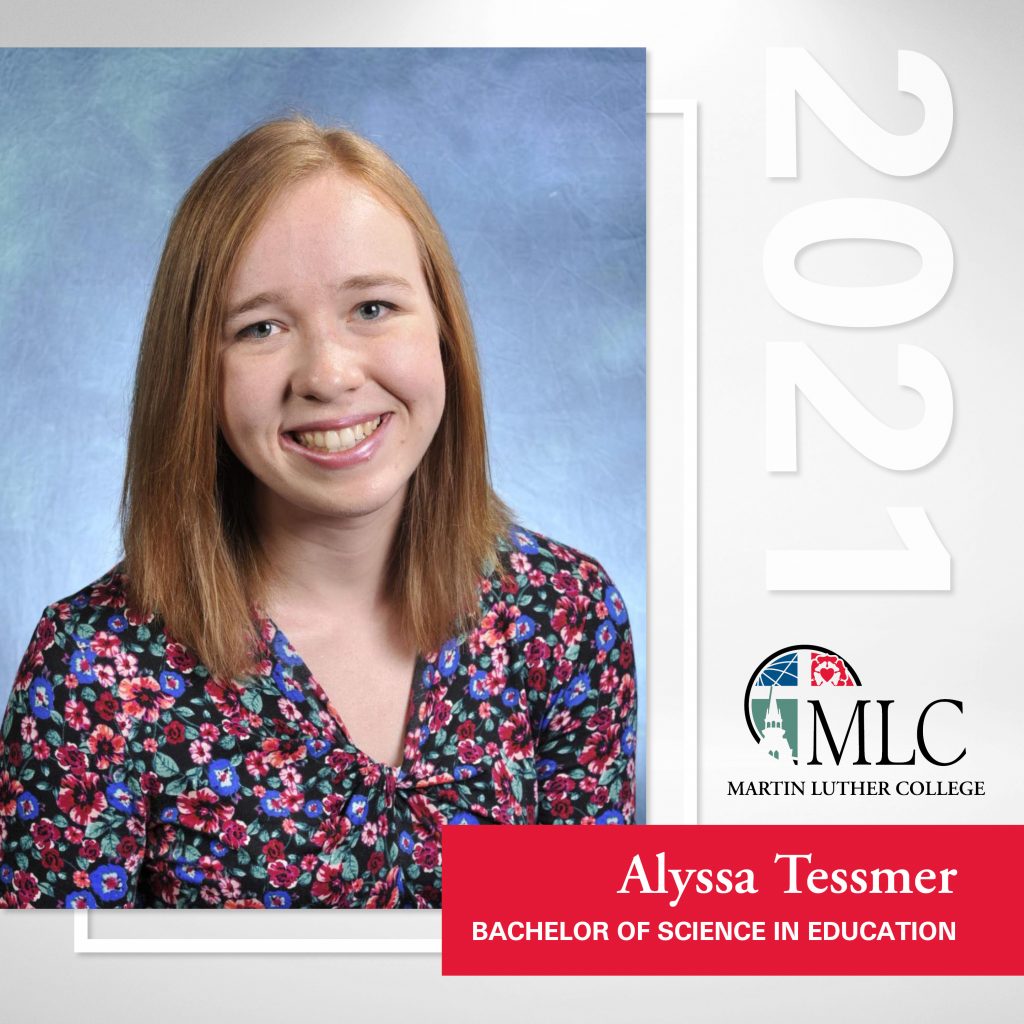 Favorite Bible Passage
The LORD will fight for you; you need only to be still. ~ Exodus 14:14 
Activities during time at MLC
Forum, Anchor, choir
Special memory from years at MLC you would like to share
This memory isn't exact or profound, but it always makes me smile. It must have been the first day back to campus in the fall of my fourth year at MLC. I just remember going down to the cafeteria to grab some lunch, but ending up standing and talking with friends for twenty to thirty minutes before sitting down to even eat! My food became cold, but my heart was so happy! This and many more of my MLC memories center around the Christian friendship and encouragement I have received throughout my time on campus.
Favorite class
My favorite class would have to be Adolescent Literature with Professor Grubbs. This class helped me to solidify my confidence in pursuing my major in Communication Arts and Literature. Reading, analyzing, and discussing books that would fit well into a middle or high school classroom was both enjoyable and purposeful!
Words of wisdom for incoming students
Be involved on campus! There are so many wonderful opportunities to serve your Savior while getting to know incredible people at the same time.