Alexander Quist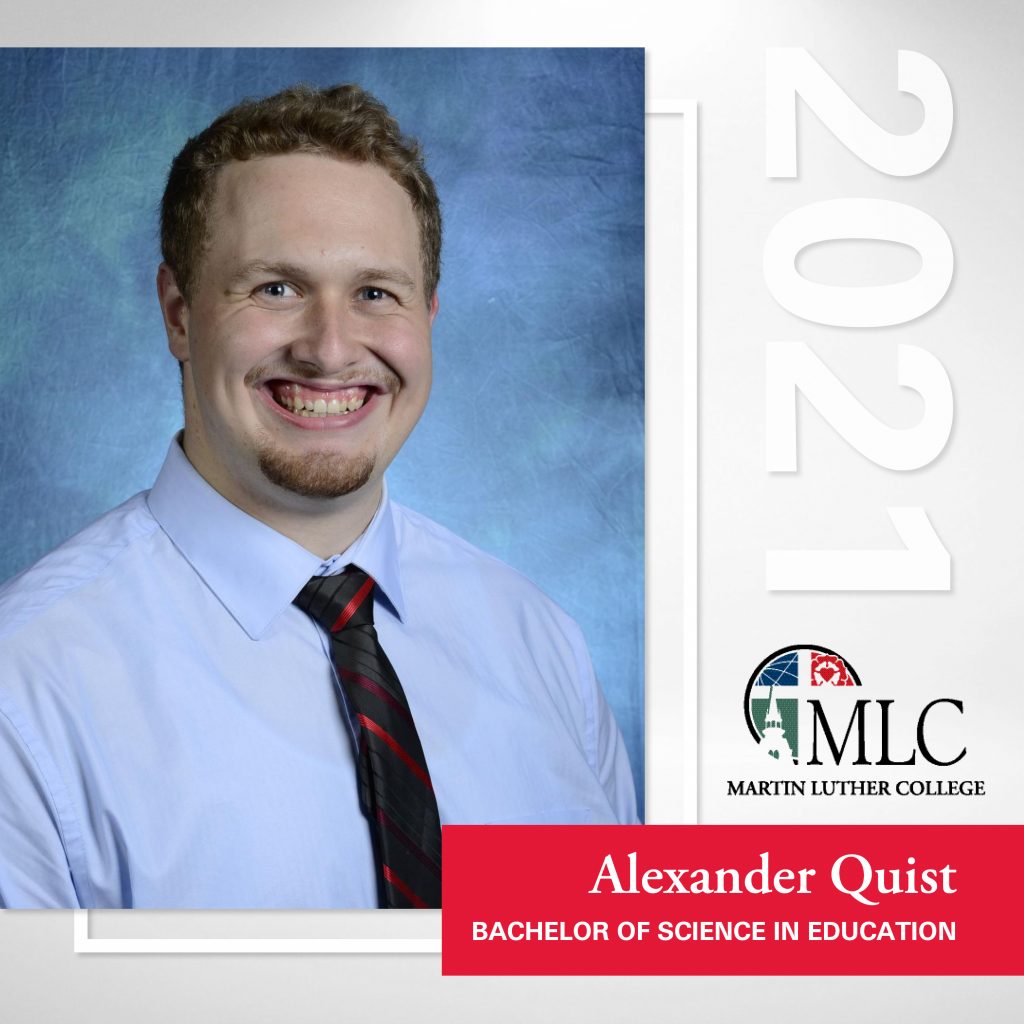 Favorite Bible Passage
I know that my redeemer[a] lives,
and that in the end he will stand on the earth. And after my skin has been destroyed,
yet in my flesh I will see God; I myself will see him
with my own eyes—I, and not another.
How my heart yearns within me!
~Job 19:25-27
Activities during time at MLC
Football, security team, intramural basketball, and choir.
Special memory from years at MLC you would like to share
Back-to-back conference championships with brothers for life on the MLC football team.
Favorite class
Foundations of History with Professors Koelpin and Baganz. This was my favorite class because the professors challenged my notions of how history has been thought about, and also was a smaller class size with a lot of friendly banter and laughter. This class also gave me a lot of material that I can take to my own classroom next year.
Words of wisdom for incoming students
I would strongly recommend that incoming students a) attend chapel regularly! It's an incredible opportunity to hear God's Word in an awesome space and b) to get involved in some sort of activity. Getting involved in something gives you the chance to build a support system on campus, which is great to have.