Zackary Zuberbier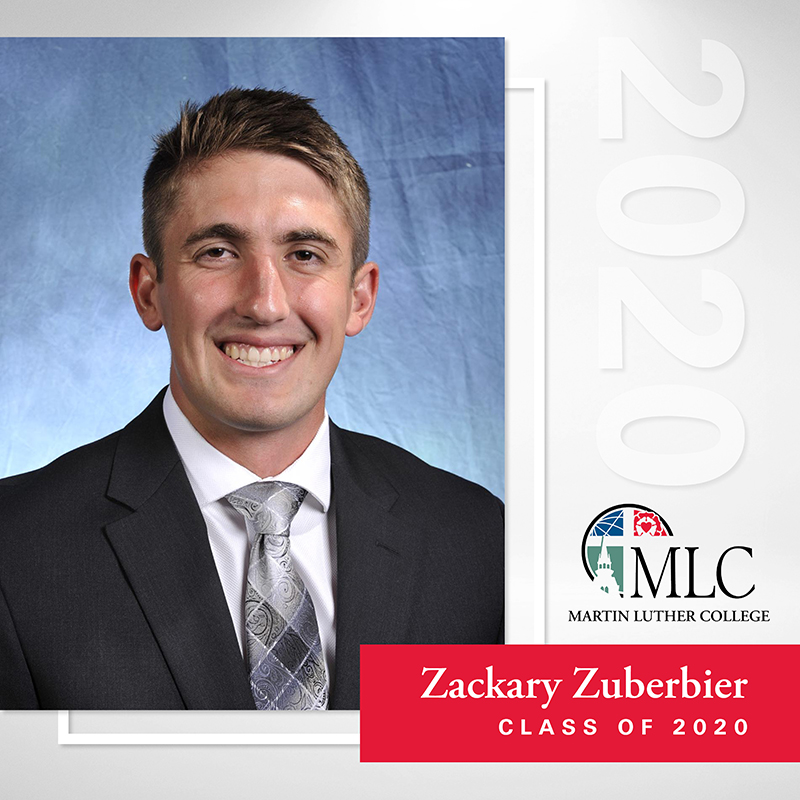 Favorite Bible Passage
I lie down and sleep; I wake again, because the LORD sustains me. 6I will not fear though tens of thousands assail me on every side. Arise, LORD! Deliver me, my God! Strike all my enemies on the jaw; break the teeth of the wicked. From the LORD comes deliverance. May your blessing be on your people. ~ Psalm 3:5-8
Activities during time at MLC
Golf, Art in Ministry
Special memory from years at MLC
Senior year golf season
Favorite class
Hebrew – I love being able to see into the past and read what God had to say to his people in the original language.
Words of wisdom for incoming students
God calls us not for a life of success, but for a life of faithfulness. There will be crushing times and great times at MLC, what will keep you going through all those times, good or bad, is Christ and his gospel.
---
Personal Messages
Graduate, please click here and enter your personal password here to view private messages of encouragement, congratulations, and appreciation submitted for just for you!