Zachary Bork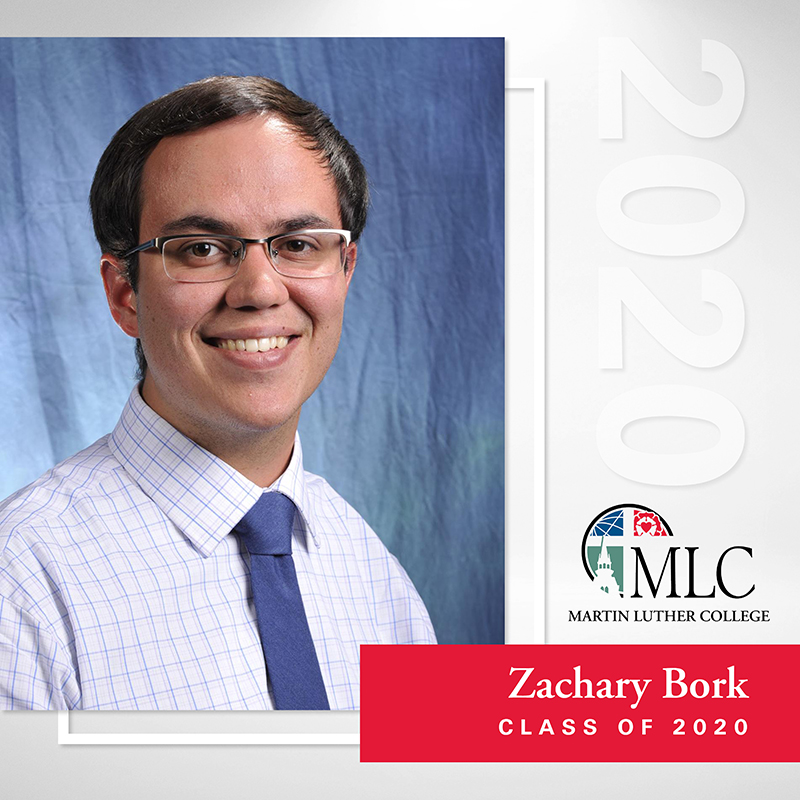 Favorite Bible Passage
Praise be to the God and Father of our LORD Jesus Christ! In his great mercy he has given us new birth into a living hope through the resurrection of Jesus Christ from the dead, and into an inheritance that can never perish, spoil or fade. This inheritance is kept in heaven for you ~ 1 Peter 1:3-4
Activities during time at MLC
Chorale, Mannerchor, intramurals, Readers' Theater, Ultimate club, Founder of KnightLife club
Special memory from years at MLC
There's so many memories to choose from, that's because the friends I made really made all my time at MLC special. Whether it was staying up late playing board games or watching movies, playing Ultimate, or having jam sessions in the Music Center, spending time with my friends made every memory from MLC special.
Favorite class
My favorite class was Foundations of History, which studies how historians write and use evidence. It was co-taught by two of my favorite professors, and it really stretched and challenged me, so I feel like I learned a lot.
Words of wisdom for incoming students
I would say find something to get involved in, whether it's some sort of club or sports or theater or whatever else. It'll help you get to know people and give you a good foundation for your time at MLC.
---
Personal Messages
Graduate, please click here and enter your personal password here to view private messages of encouragement, congratulations, and appreciation submitted for just for you!