Tristan Pankow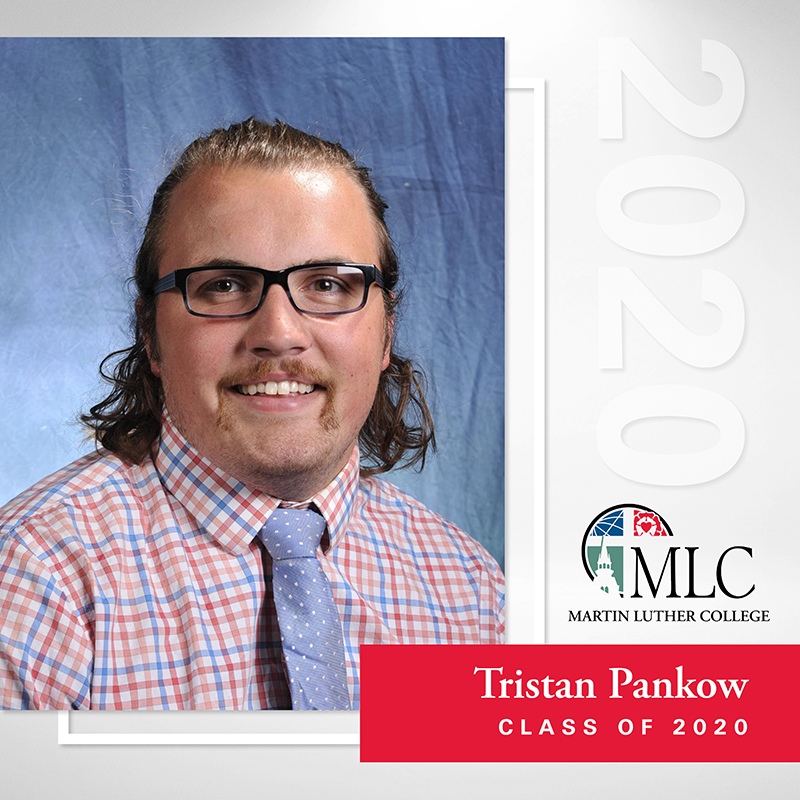 Favorite Bible Passage
When the perishable has been clothed with the imperishable, and the mortal with immortality, then the saying that is written will come true: "Death has been swallowed up in victory." "Where, O death, is your victory? Where, O death, is your sting?" 56The sting of death is sin, and the power of sin is the law. But thanks be to God! He gives us the victory through our LORD Jesus Christ. ~ 1 Corinthians 15:54-57
Activities during time at MLC
Football, CoS
Special memory from years at MLC
I plead the fifth.
Favorite class
High Middle Ages with Professor Koelpin- 1066 and the Crusades played a pretty significant part in Western history. There was also some guy named Suger. Good time with Professor Koelpin and the bros.
Words of wisdom for incoming students
Unless it is due within two hours, choose memories over homework.
---
Personal Messages
Graduate, please click here and enter your personal password here to view private messages of encouragement, congratulations, and appreciation submitted for just for you!