Tara Winecke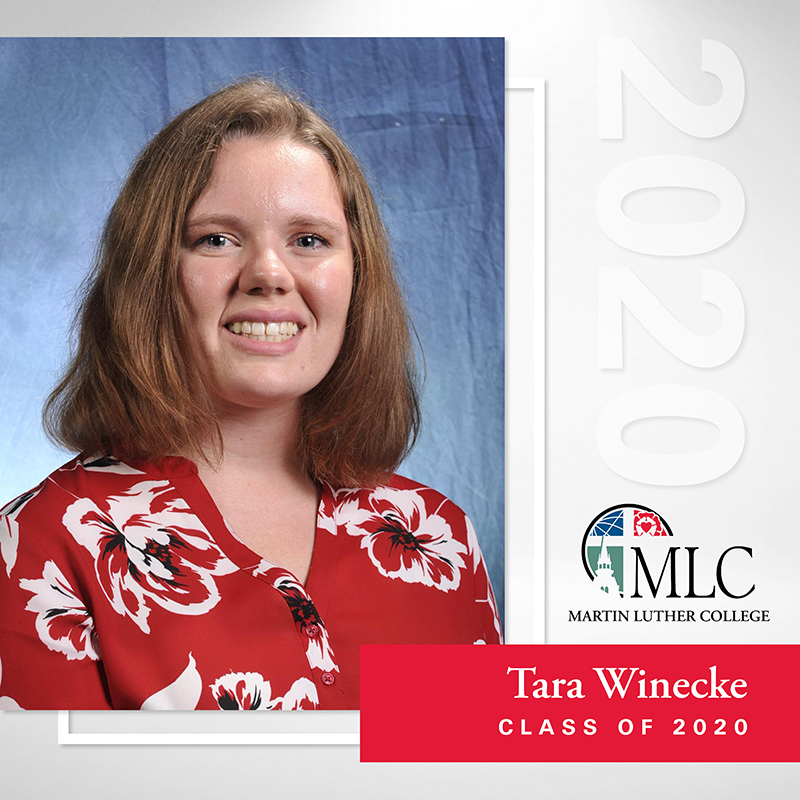 Favorite Bible Passage
For I know the plans I have for you," declares the LORD, "plans to prosper you and not to harm you, plans to give you hope and a future. ~ Jeremiah 29:11
Activities during time at MLC
Wind Symphony, Pit Orchestra, and AULIC
Special memory from years at MLC
After every Wind Symphony Concert, we gather as an ensemble and sing the Doxology together. Not only is it beautiful to listen to but it gives us a chance to give everything back to God. Every time I hear the doxology, I will always think about Wind Symphony and how I can use my musical gifts to praise God!
Favorite class
My favorite class to take was my Advanced Instrumental Conducting course. During this class, I rehearsed two movements of two different pieces with the Wind Symphony and performed it at one of our concerts. This class has profoundly changed my musical journey because it pushed me to think about music differently.
Words of wisdom for incoming students
"Stop and smell the roses. I was so incredibly blessed to see how God works through His people for His good! That is amazing! Your journey at MLC, no matter how long it is, will go by in a blink of an eye; don't take it for granted.
Build friendships, get to know your professors, and spend time getting to know your Savior. He has a lot to show you! :)"
---
Personal Messages
Graduate, please click here and enter your personal password here to view private messages of encouragement, congratulations, and appreciation submitted for just for you!