Sarah Dewey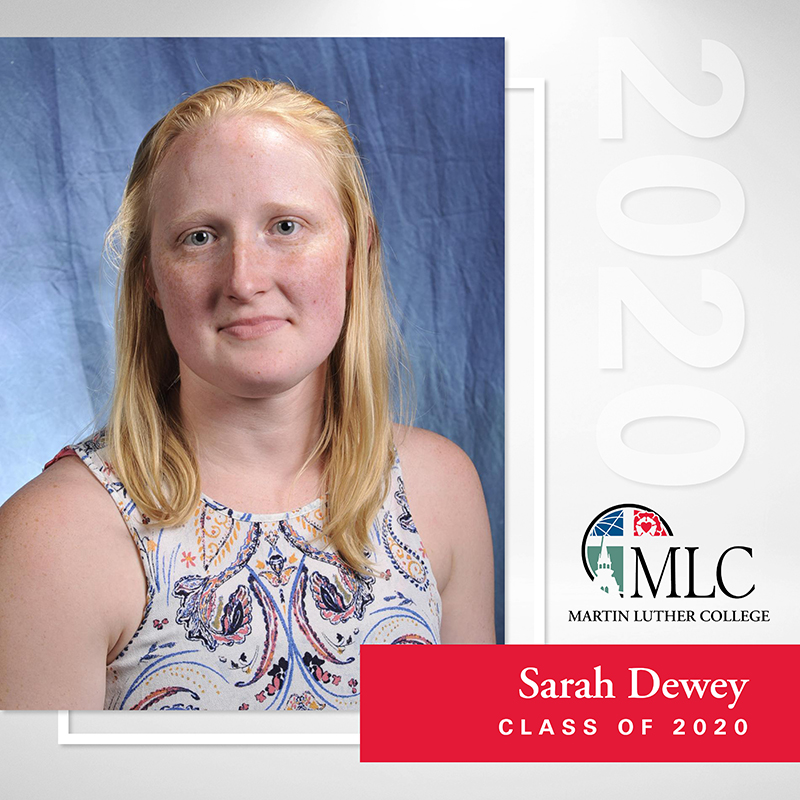 Favorite Bible Passage
 Commit to the Lord whatever you do, and your plans with succeed. ~ Proverbs 16:3
Activities during time at MLC
I was in basketball for 4 years! Also apart of Special ABS it's the Special Education Major group on campus!
Special memory from years at MLC
All of the overnight/bus trips for basketball. During our overnight trips we were able to grow closer not only as a team but as a group of Christian women who were all focused on the same goals of playing a game we love and working to become called workers someday! My basketball family is one I'll never forget!
Favorite class
Assistive Technology in Special Education.  This class was one of my favorites at MLC because it opened my eyes to all the ways that we as teachers can help students learn using technology to improve their classroom experience.
Words of wisdom for incoming students
Explore New Ulm with your friends, go to sporting events on campus and most importantly enjoy the time you have together it goes by fast!
---
Personal Messages
Graduate, please click here and enter your personal password here to view private messages of encouragement, congratulations, and appreciation submitted for just for you!