Samuel Koepsell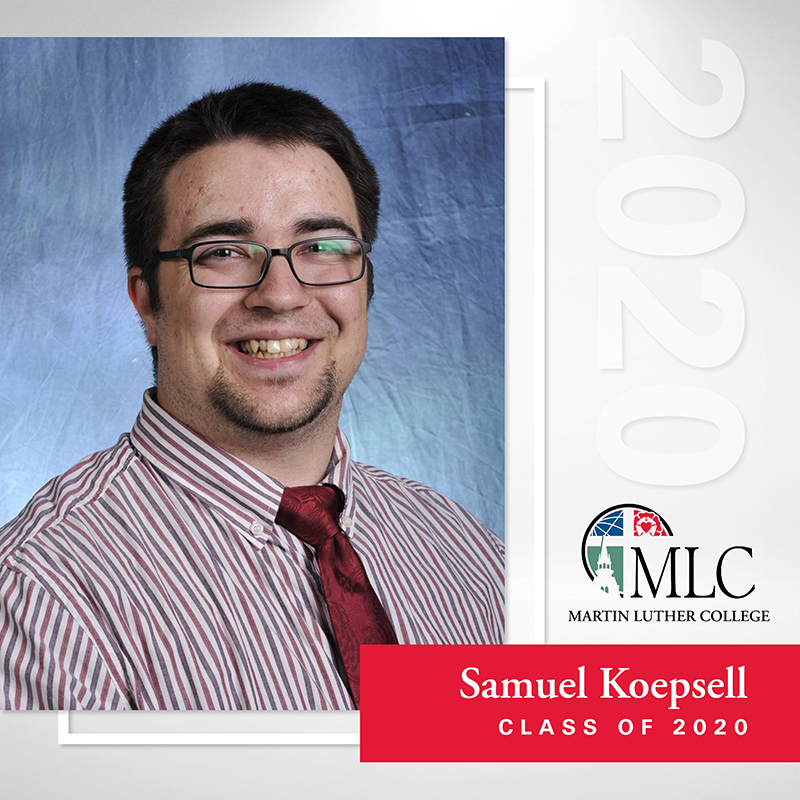 Favorite Bible Passage
Trust in the Lord with all your heart and lean not on your own understanding; in all your ways submit to him, and he will make your paths straight. ~ Proverbs 3:5-6
Activities during time at MLC
Football, Mannerchor
Special memory from years at MLC
Got married. That was pretty neat.
Favorite class
Advanced Writing with Professor Grubbs. Excellently formatted and taught, the class allowed for flexibility and self-expression while cultivating the writing skills of the students. The peer review and presentations were particularly helpful – everyone in the class really wanted to be there and to share their writing with each other.
Words of wisdom for incoming students
Sleep. Seriously. Go to bed. Sure you CAN stay up as late as you want, but eventually it'll come back to bite you.
---
Personal Messages
Graduate, please click here and enter your personal password here to view private messages of encouragement, congratulations, and appreciation submitted for just for you!