Ryan Gurgel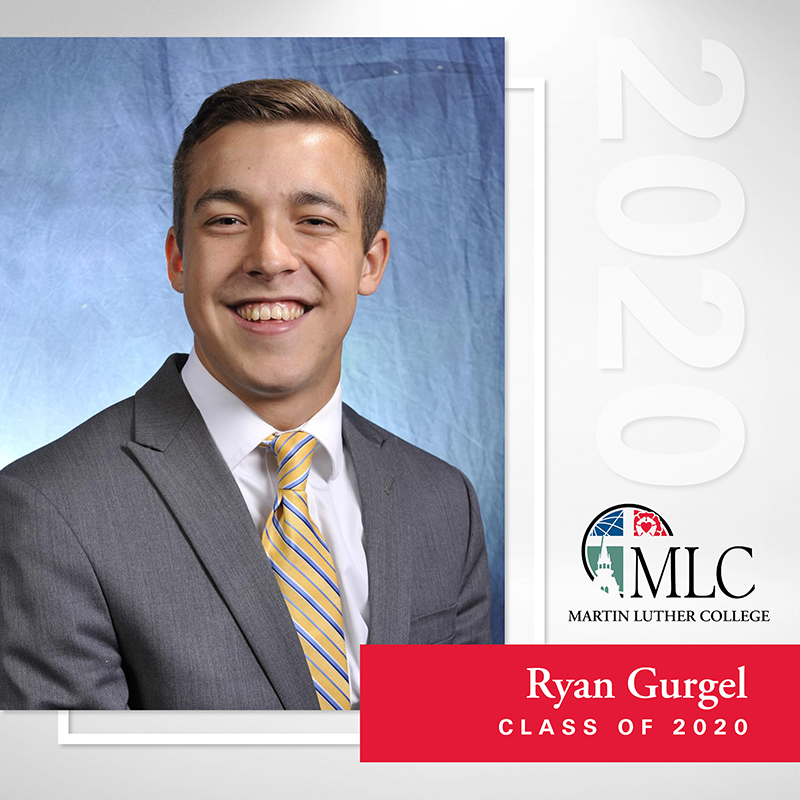 Favorite Bible Passage
For I am the LORD your God who takes hold of your right hand and says to you, Do not fear; I will help you. ~ Isaiah 41:13
Activities during time at MLC
Cross Country, Children's Theatre, College Choir, Student Senate, Musical, Ultimate Frisbee, SAAC, Event Team, Praise Ensemble
Special memory from years at MLC
Any choir tour. Texas, Northeast, Midwest, Southeast, they all had so many friends and memories. Nothing was more special to me in my time at MLC than singing at so many different churches with great friends and directors in the College Choir.
Favorite class
Anything Hebrew. I love studying the Hebrew language and it's been my favorite since almost day 1 my junior year.
Words of wisdom for incoming students
Be involved. You will meet more people, have more friends, and have even more lasting memories with those friends. This means join a club or two and go to different events around campus. Some of my best memories were going to events for clubs I wasn't even in: Bob Ross Nights, STEM & M Challenges, (K)Night on the Town.
---
Personal Messages
Graduate, please click here and enter your personal password here to view private messages of encouragement, congratulations, and appreciation submitted for just for you!