Rebecca Pruss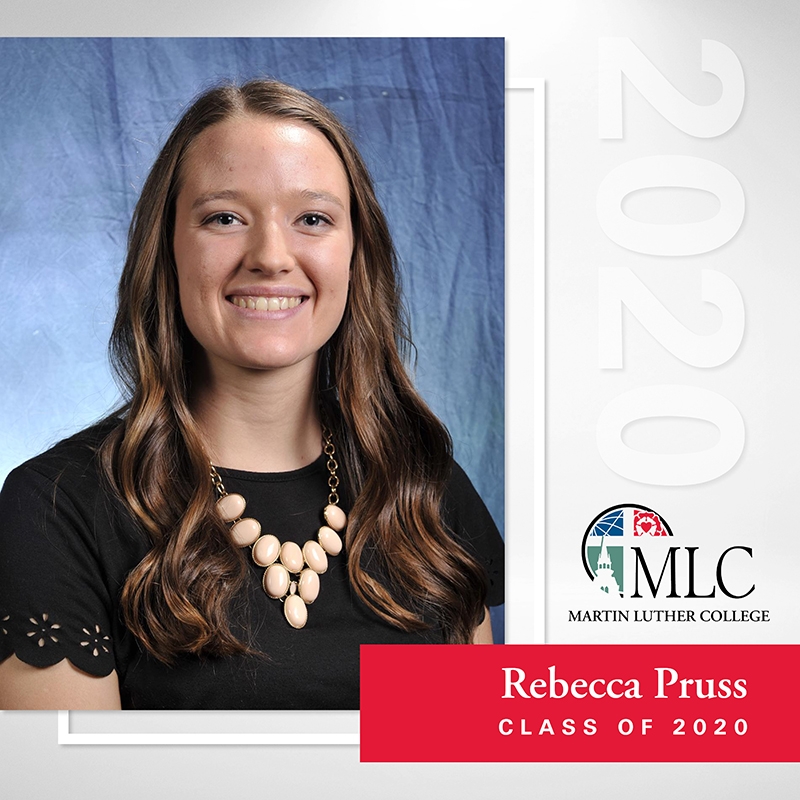 Favorite Bible Passage
In their hearts humans plan their course, but the LORD establishes their steps. ~ Proverbs 16:9
Activities during time at MLC
Softball, Student Athletic Advisory Committee, Intramurals
Special memory from years at MLC
Being able to walk down the hallway to my friends' rooms is something I cherished. It seems so silly and small, but that's how every memory started. It was so special to be able to sit and talk, watch movies, or go on an adventure at a moments notice.
Favorite class
Teaching Reading/Language Arts – Professor Roux always had activities and ideas that made me so excited to have my own classroom and get creative with the way students learn.
Words of wisdom for incoming students
Again this sound cliche, but never take any moment for granted. Go to half apps with your friends. Spend all night watching movies. Go sledding. Watch the sports teams on campus. Because you never know when it's the last time. 4 years at MLC goes by fast!
---
Personal Messages
Graduate, please click here and enter your personal password here to view private messages of encouragement, congratulations, and appreciation submitted for just for you!