Rebecca Doering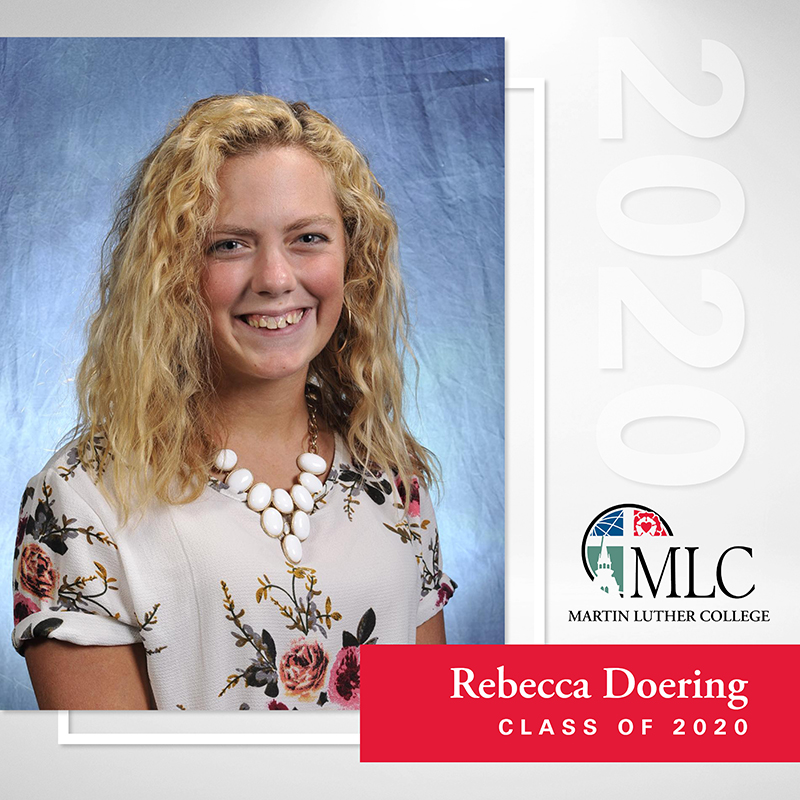 Favorite Bible Passage
The LORD will fight for you, you need only to be still ~ Exodus 14:14
Activities during time at MLC
Softball, Wind Symphony, Winter play (The Crucible), Musical (Camelot, Crazy for You), Talent Show, Praise Band
Special memory from years at MLC
One time when we were freshmen we did a challenge night where the girls had to write up a list of challenges for the boys and vice versa and then we competed to see who could finish first. It was really early on in my time at MLC and it was a way that I made some of my closest friends.
Favorite class
Kinesiology- The content of this class was really interesting and applicable to Physical Education and coaching. Also, I got to take it with a lot of my close friends and a great prof 🙂 We always had a lot of fun and laughed as well as learning a lot.
Words of wisdom for incoming students
Work hard but don't let it keep you from having fun and making memories with your friends. You are going to look back and wish you could hug them all a little tighter and spend one more night together!
---
Personal Messages
Graduate, please click here and enter your personal password here to view private messages of encouragement, congratulations, and appreciation submitted for just for you!