Race Kohl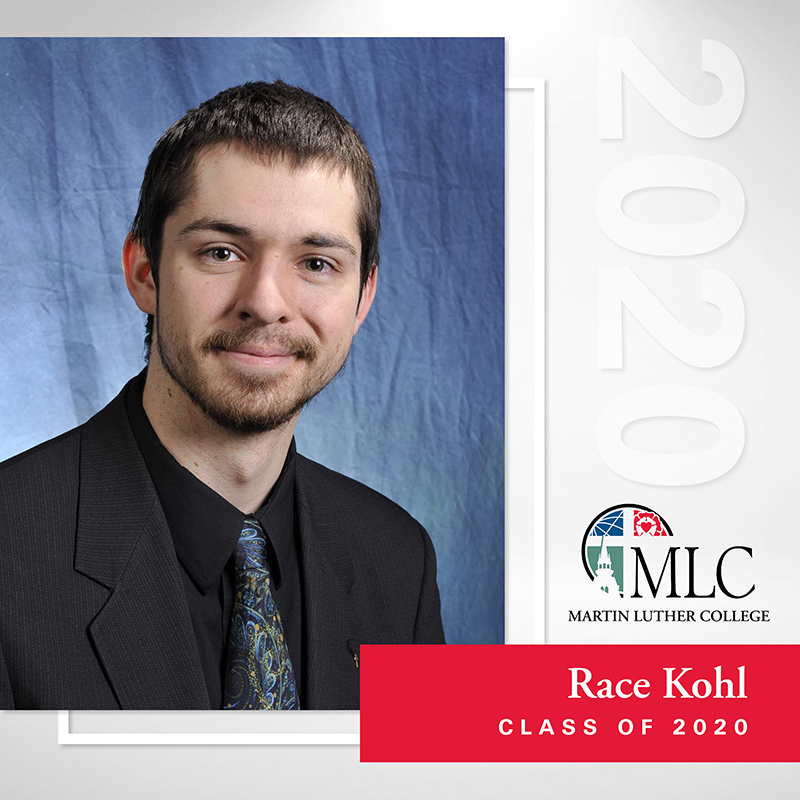 Favorite Bible Passage
For God did not send his Son into the world to condemn the world, but to save the world through him. ~ John 3:17
Activities during time at MLC
Set building for most Forum productions as well as on-stage participation in a few productions.
Special memory from years at MLC
My roommate and I got a piano into our Concord dorm room sophomore year.
Favorite class
Prophetic and poetic texts (the Hebrew elective) with Professor Nass has been a phenomenal class and a highlight of my senior year. This class has been an experience in diving into God's word using skills gained from previous years and gaining insights in exegetical study from one of the school's most brilliant minds. As a pre-sem student, I am truly blessed to have classes such as this one and the many others that prepare us to dig deeper into God's word.
Words of wisdom for incoming students
Take care of classes and homework first. Then do something weird, just because you think it might be fun. Don't make a mistake, or do something blatantly sinful, but make a memory that you'll be proud to tell someone about later on.
---
Personal Messages
Graduate, please click here and enter your personal password here to view private messages of encouragement, congratulations, and appreciation submitted for just for you!