Noah Panzer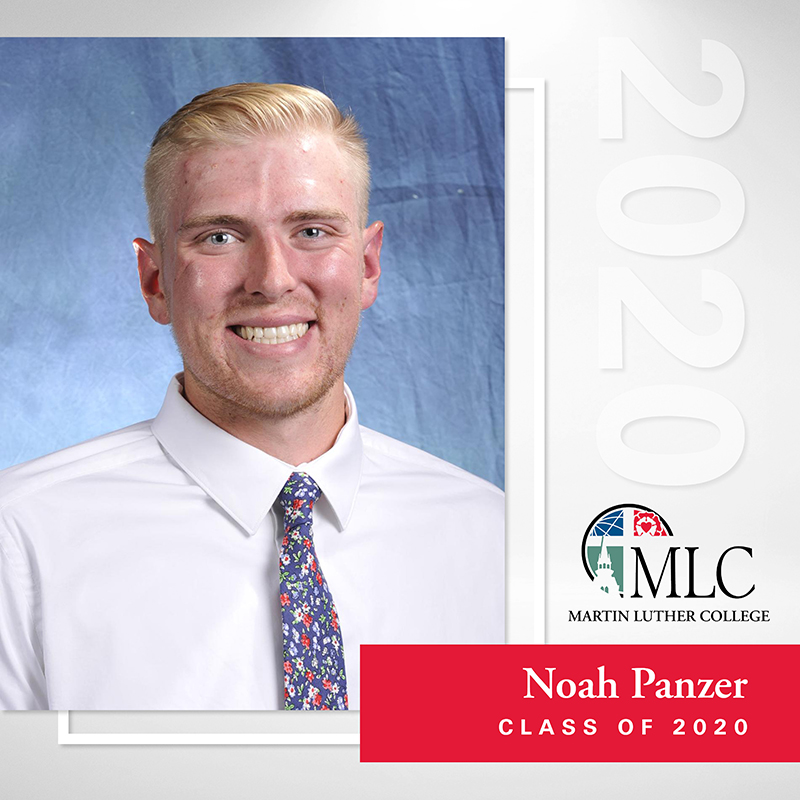 Favorite Bible Passage
For no word from God will ever fail. ~ Luke 1:37
Activities during time at MLC
Basketball and Baseball
Special memory from years at MLC
Every Florida trip that I was fortunate to take with the baseball team. There is nothing like spending time with great guys in the warm sunny climate. I will greatly miss my teammates and baseball in general.
Favorite class
I really enjoyed all of my literacy clinical. Dr. Whaley and Professor Roux did an awesome job preparing me for student teaching and they are just always fun to be around.
Words of wisdom for incoming students
Don't be afraid to try things and go out of your comfort zone. Some of the best experiences at MLC have come from me putting myself out there.
---
Personal Messages
Graduate, please click here and enter your personal password here to view private messages of encouragement, congratulations, and appreciation submitted for just for you!