Nathan Holz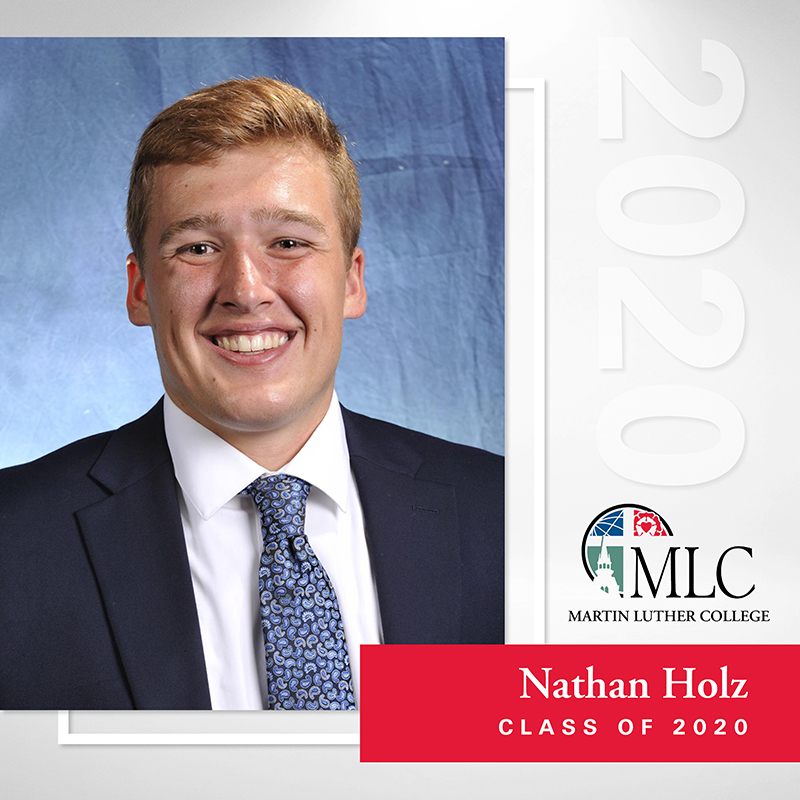 Favorite Bible Passage
You see, at just the right time, when we were still powerless, Christ died for the ungodly. Very rarely will anyone die for a righteous person, though for a good person someone might possibly dare to die. But God demonstrates his own love for us in this: While we were still sinners, Christ died for us. ~ Romans 5:6-8
Activities during time at MLC
Football, intramurals , CoS and SPaMball Champs 2019
Special memory from years at MLC
There's so many directions to go with this, but winning back to back conference championships in football and winning our last 9 home games was pretty awesome.
Favorite class
Hard to choose, but I loved Advanced Christian Rhetoric with Prof. Paustian. We got to learn some basics about preaching and to practice our chapel devotions and get feedback from our classmates over and over again.
Words of wisdom for incoming students
God bless and Go Knights!
---
Personal Messages
Graduate, please click here and enter your personal password here to view private messages of encouragement, congratulations, and appreciation submitted for just for you!