Martha Balge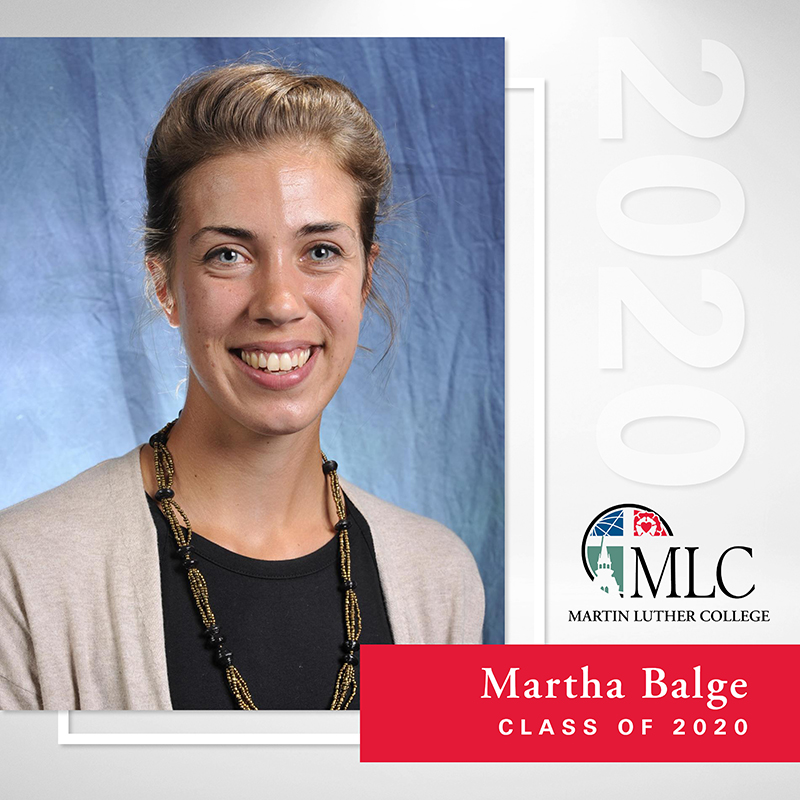 Favorite Bible Passage
I know that my Redeemer lives, and that in the end he will stand upon the earth.  And after my skin has been destroyed, yet in my flesh I will see God; I myself will see him with my own eyes–I and not another.  How my heart yearns within me! ~  Job 19:25-27
Activities during time at MLC
Soccer, tennis, RA, intramurals, organ, piano
Special memory from years at MLC
Overnight soccer trips and walks back from the soccer field after practice
Favorite class
Foundations of History: from analyzing Barbara "Babs" Tuchman to breaking Elijah's mug to presenting our historiographical analyses in the Koelpin living room — every day was interesting!
Words of wisdom for incoming students
Enjoy it! 🙂
---
Personal Messages
Graduate, please click here and enter your personal password here to view private messages of encouragement, congratulations, and appreciation submitted for just for you!