Lisa Lindemann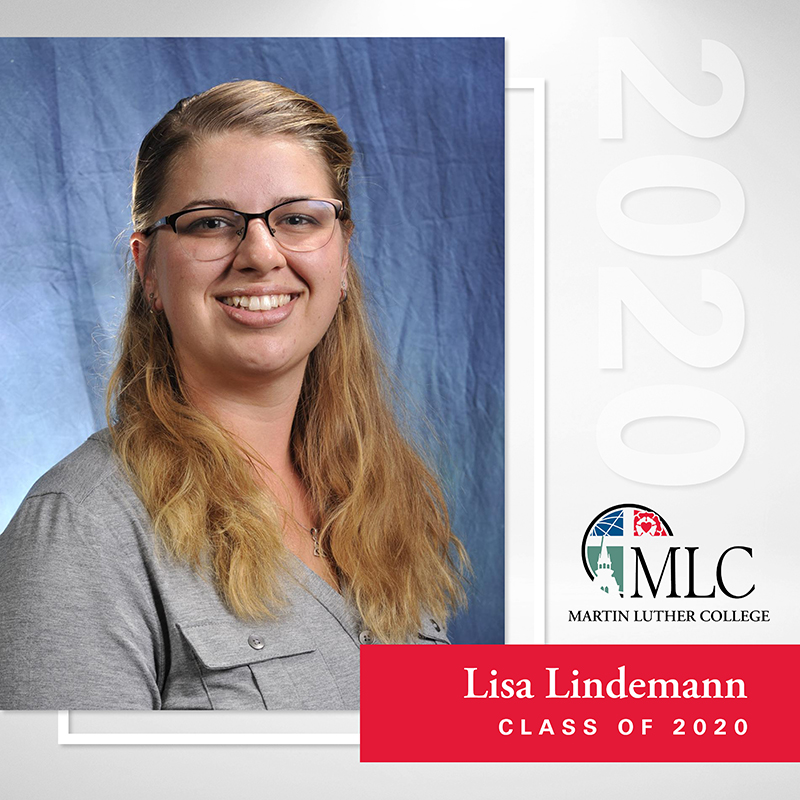 Favorite Bible Passage
We do not know what to do, but our eyes are upon you. ~ 2 Chronicles 20:12b
Activities during time at MLC
Hand bells, stage helper, and choir
Special memory from years at MLC
I remember all the fun I had on Arbor Day throughout the years. Getting up early to rake was not always my favorite, but the memories I made with friends while doing the work was FANTASTIC! I got some pretty great pictures. Plus the disc golf tournament in the afternoon was always a lot of fun!
Favorite class
Children's Literature was my favorite class. I LOVE to read, and this is a class dedicated to not only reading children's books, but TALKING about children's books!
Words of wisdom for incoming students
These years are going to fly by so fast. Don't be afraid to ask questions. Take your time on assignments. And don't forget to take some time with friends to enjoy these years. Just a hint, if you like the outdoors, there is a ton of fun free things to do!
---
Personal Messages
Graduate, please click here and enter your personal password here to view private messages of encouragement, congratulations, and appreciation submitted for just for you!