Laura Cole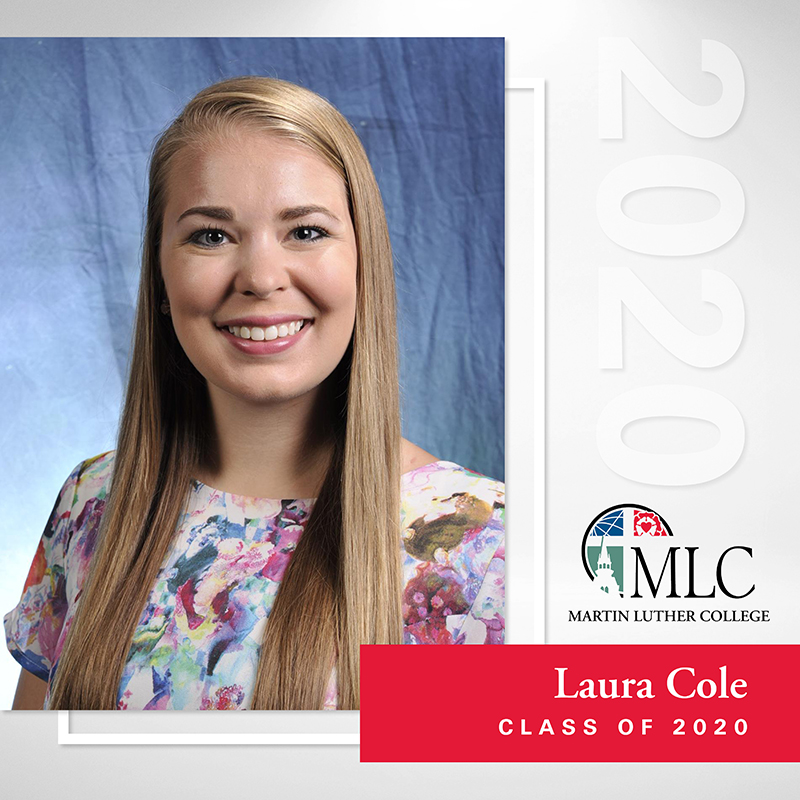 Favorite Bible Passage
The LORD your God is with you, the Mighty Warrior who saves. He will take great delight in you; in his love he will no longer rebuke you, but will rejoice over you with singing. ~ Zephaniah 3:17
Activities during time at MLC
Intramural volleyball and sand volleyball, intramural basketball
Special memory from years at MLC
I loved being surrounded with friends of the same faith. Some of my favorite memories were watching football games(conference champs), hiking in Flandrau, waitressing at Perkins, and going to half off apps with friends!!
Favorite class
I loved all of my classes with Prof. Lange, Doctrine with Scharf, Teaching Religion with Prof. Schmudlach, and clinical classes with Prof. Roux!!
Words of wisdom for incoming students
Always put God first in everything you do, and work hard.
---
Personal Messages
Graduate, please click here and enter your personal password here to view private messages of encouragement, congratulations, and appreciation submitted for just for you!