Keith Brassow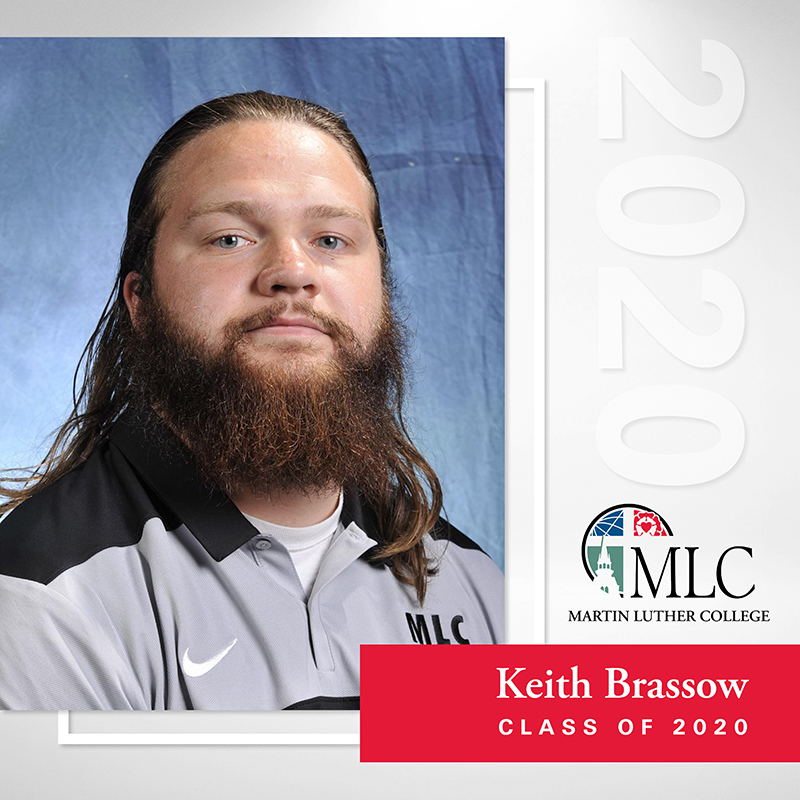 Favorite Bible Passage
I know that my redeemer lives, and that in the end he will stand on the earth. And after my skin has been destroyed,  yet in my flesh I will see God; I myself will see him  with my own eyes—I, and not another.  How my heart yearns within me! ~ Job 19:25-27
Activities during time at MLC
Football
Special memory from years at MLC
Conference Champions in football 2 years in a row.
Favorite class
Advanced Christian Rhetoric – Class on the art of preaching, apologetics, etc.
Words of wisdom for incoming students
It goes by fast. Enjoy every year of MLC because it is a special place. Oh yeah and study too..
---
Personal Messages
Graduate, please click here and enter your personal password here to view private messages of encouragement, congratulations, and appreciation submitted for just for you!