Katherine Curtis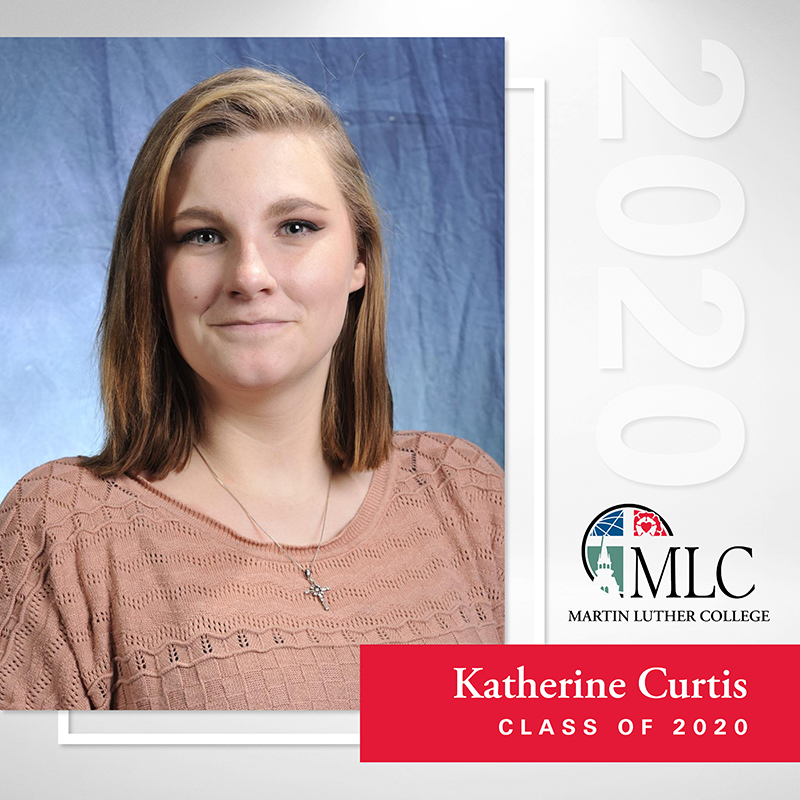 Favorite Bible Passage
But God demonstrates his own love for us in this: While we were still sinners, Christ died for us. ~ Romans 5:8
Activities during time at MLC
Forum, Hair and Makeup Team, Knight Life, Trivia Night
Special memory from years at MLC
I played Trivia Night every Tuesday at 10 p.m. in the MLC cafeteria with a few of my closest friends. Our team was deemed the overall champion. We would share a plate of chips, frantically jot down answers, and laugh when a ridiculous guess turned out to be correct. I will always look fondly on those goofy nights.
Favorite class
Foundations of History. It's a class that is centered on reading and discussing historiography. It's tag-team taught by two of my favorite professors and it's a lot of fun (assuming that you're passionate about history and the writing of history).
Words of wisdom for incoming students
Participate in campus life as much as you can. Go to sporting events, plays, club events, and everything in between. It's a great way to meet fellow students, support your peers, and find new passions or interests.
---
Personal Messages
Graduate, please click here and enter your personal password here to view private messages of encouragement, congratulations, and appreciation submitted for just for you!