Kasandra Wagner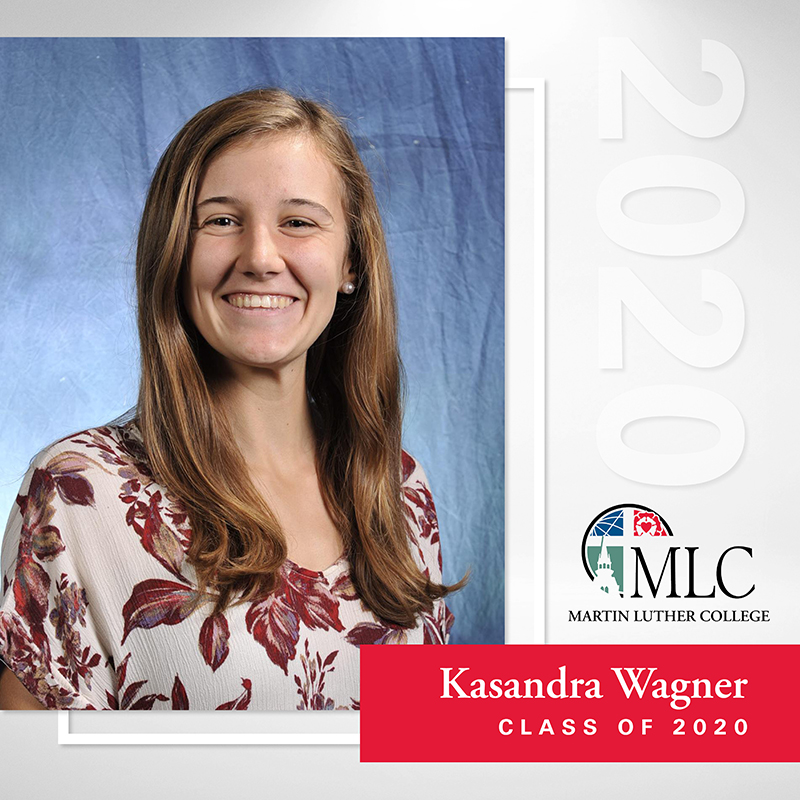 Favorite Bible Passage
Be at rest once more, o my soul, for the LORD has been good to you. ~ Psalm 116:7
Activities during time at MLC
Soccer
Special memory from years at MLC
A friend of mine leads an opportunity for worship called Morning Praise. It's wonderful when it's the fall or spring and we all get to go out to Luther Hollow on a Saturday morning or at night with a campfire and sing praises together.
Favorite class
My favorite class was Adolescent Literature with Prof. Grubbs. I felt like I gained a lot of practical knowledge about what to consider when bringing books into my classroom, but I also gained a lot of creative opportunities and ideas for future projects and activities to do with my students.
Words of wisdom for incoming students
It's okay to not be 100% sure about what you are doing. I switched my major three times before I figured out where my passion was. Don't expect to get everything right straight out of high school. You will grow and figure out a lot about yourself in college and it's more than okay to change your mind about what you want.
---
Personal Messages
Graduate, please click here and enter your personal password here to view private messages of encouragement, congratulations, and appreciation submitted for just for you!