Kaitlyn Solofra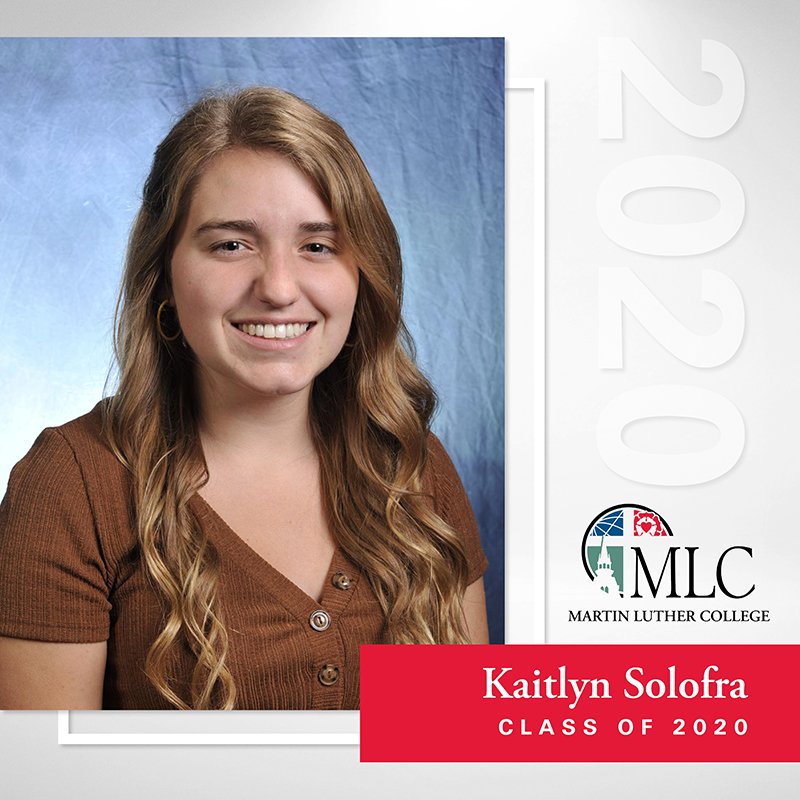 Favorite Bible Passage
From His fullness we have all received grace upon grace. ~ John 1:16
Activities during time at MLC
Soccer, paint crew, anchor, CFUT.
Special memory from years at MLC
Winning broom ball Freshman year!
Favorite class
Urban Education: This class explained what teaching is all about– relationships. I had never felt more excited to teach until hearing Professor Clemons' stories when he taught in an urban area!
Words of wisdom for incoming students
Get involved right away. I joined soccer my freshman year and am so happy I did! This introduced me to some life-long friends.
---
Personal Messages
Graduate, please click here and enter your personal password here to view private messages of encouragement, congratulations, and appreciation submitted for just for you!