Justin Wintrone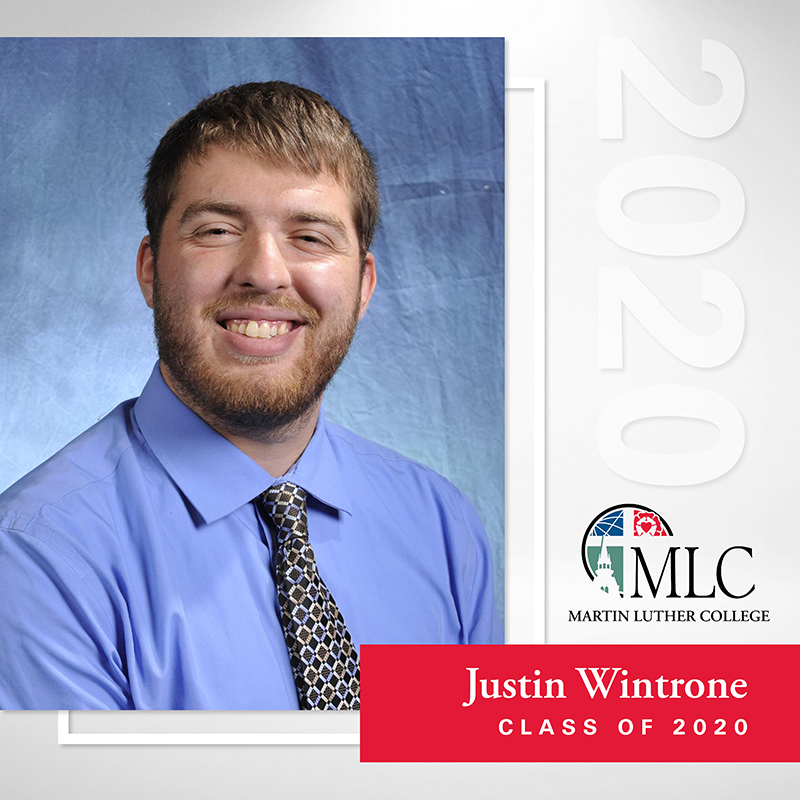 Favorite Bible Passage
Whoever hears these words of mine and puts them into practice is like a wise man who built his house on the rock. ~ Matthew 7:24
Activities during time at MLC
Knights Refereeing Association, KnightVision announcing
Special memory from years at MLC
I remember having a great time playing intramural sports, especially basketball and softball, with friends. Intramural sports are a great way to relax after classes and spend time with friends.
Favorite class
My favorite class was Foundations of History, which is co-taught by Professor Koelpin and Professor Baganz. The objective of this class is to read historical accounts and analyze them for biases and opinions of the author. I enjoyed this class because I got to read about many historical events and also develop critical thinking skills, which is important in any part of life.
Words of wisdom for incoming students
Enjoy the Christ-centered atmosphere you will experience here. Don't take chapel for granted! Make it a regular part of your day. The combination of God's Word being preached and the music that is presented make it a worship experience unlike any other. Also, have fun! Find a balance between your schoolwork, jobs, and recreational activities.
---
Personal Messages
Graduate, please click here and enter your personal password here to view private messages of encouragement, congratulations, and appreciation submitted for just for you!