Joshua Schroeder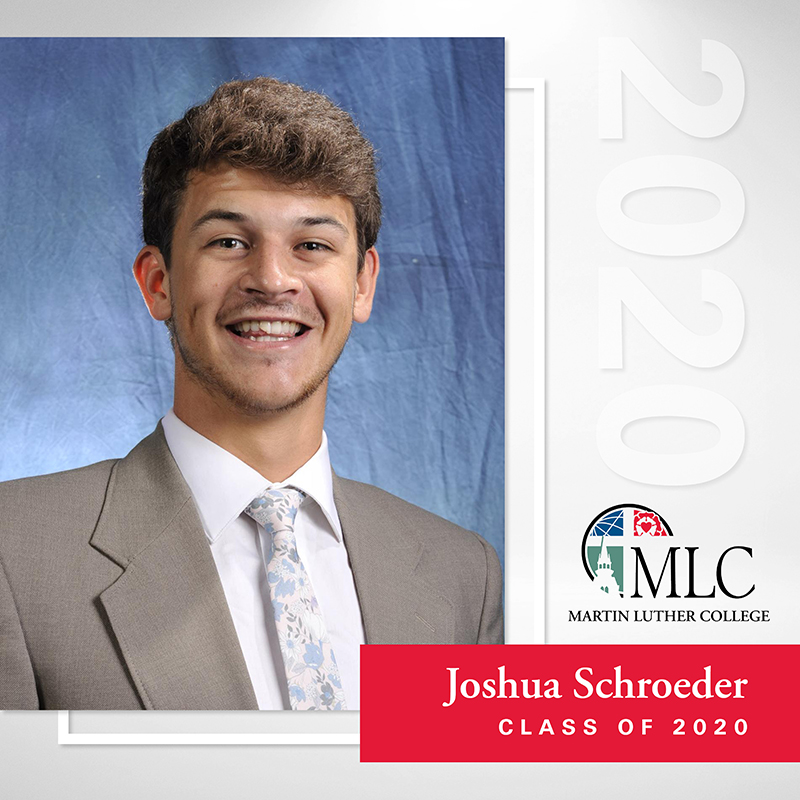 Favorite Bible Passage
He says, "Be still, and know that I am God." ~ Psalm 46:10
Activities during time at MLC
Proud CoS member, 2019 SPAMball Champ, 2-time Intramural Bball Champ, The Cat in the Hat, played on football, basketball, tennis, track, soccer, and golf teams, Event Team, Butter factory worker, found a wife.
Special memory from years at MLC
CoS meetings were the most fun, gathering together with fellow brothers to enjoy good humor and camaraderie.
Favorite class
Hebrew class: We learned the bible in its original language and were blessed to listen Dan Gensmer answer questions insightfully.
Words of wisdom for incoming students
I'll tell you in person when I come back to do teacher track.
---
Personal Messages
Graduate, please click here and enter your personal password here to view private messages of encouragement, congratulations, and appreciation submitted for just for you!