Jessica Friebe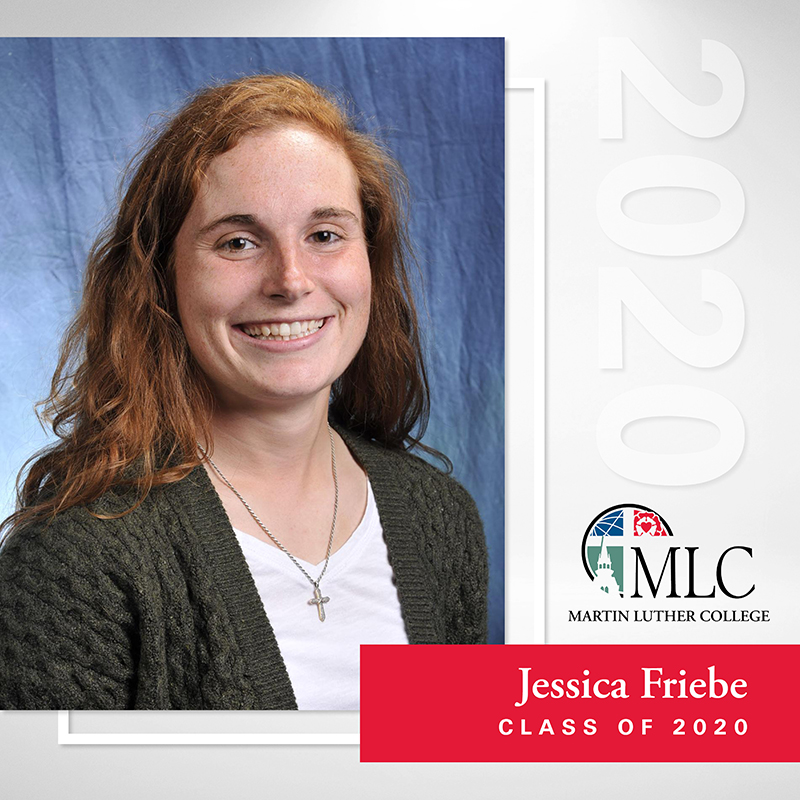 Favorite Bible Passage
The LORD your God is with you, the Mighty Warrior who saves. He will take great delight in you; in his love he will no longer rebuke you, but will rejoice over you with singing. ~ Zephaniah 3:17
Activities during time at MLC
Basketball, Softball, Anchor
Special memory from years at MLC
It was really special to be a part of a sports team, both basketball and softball. My teammates and the memories that we made together are definitely my favorite part about college.
Favorite class
IPC with Prof. Paustian- The environment that he created in class was extremely special. He taught me so much about communicating with other people and is a living example of showing love to people and sharing the Gospel with them.
Words of wisdom for incoming students
It always feels like the future is so far away, like there's lots of time to work harder and develop good habits. The time does go quickly, so start now. Your ministry has already started, you're now continuing to prepare for ministry, whether that be public ministry or personal ministry. Enjoy it!
---
Personal Messages
Graduate, please click here and enter your personal password here to view private messages of encouragement, congratulations, and appreciation submitted for just for you!