Jacob Schmidt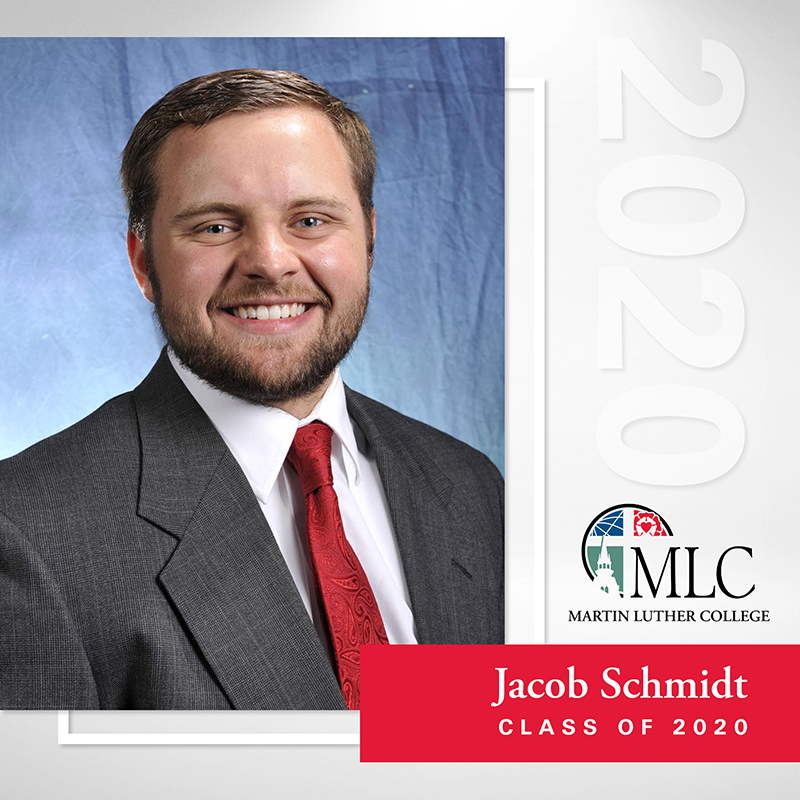 Favorite Bible Passage
Ecclesiastes 2:22-25 (I Prefer the NIV 1984 translation)
Activities during time at MLC
"SPaMball champion (2018-2019)
Football player (2016-2020)
MLC Olympic Lifting Club (2016-2020)
GenEd Commitee (2020)
Male Cheerleader (2016-2020)"
Special memory from years at MLC
Winning conference championships back-to-back years in football are moments that I will never forget.
Favorite class
Any history class that I took throughout my years. If college has shown me one thing it's that I love history.
Words of wisdom for incoming students
Time management is crucial.
---
Personal Messages
Graduate, please click here and enter your personal password here to view private messages of encouragement, congratulations, and appreciation submitted for just for you!