Jacob Melso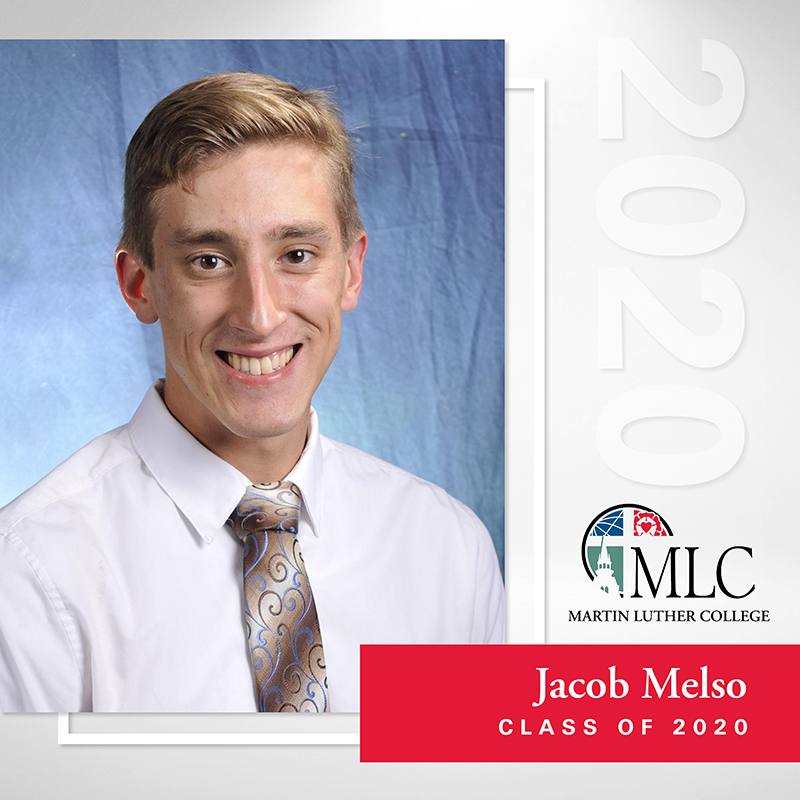 Favorite Bible Passage
Philippians 1:20 I eagerly expect and hope that I will in no way be ashamed, but will have sufficient courage so that now as always Christ will be exalted in my body, whether by life or by death. ~ Philippians 1:20
Activities during time at MLC
Cross Country, Track, College Choir (junior)
Special memory from years at MLC
Playing with the band at talent show!
Favorite class
History of Modern Russia – We had a very small class and some very interesting discussions.
Words of wisdom for incoming students
Get involved in something, even if you don't think you're very good at it. The friendships you make will last a lifetime.
---
Personal Messages
Graduate, please click here and enter your personal password here to view private messages of encouragement, congratulations, and appreciation submitted for just for you!