Hannah Stegman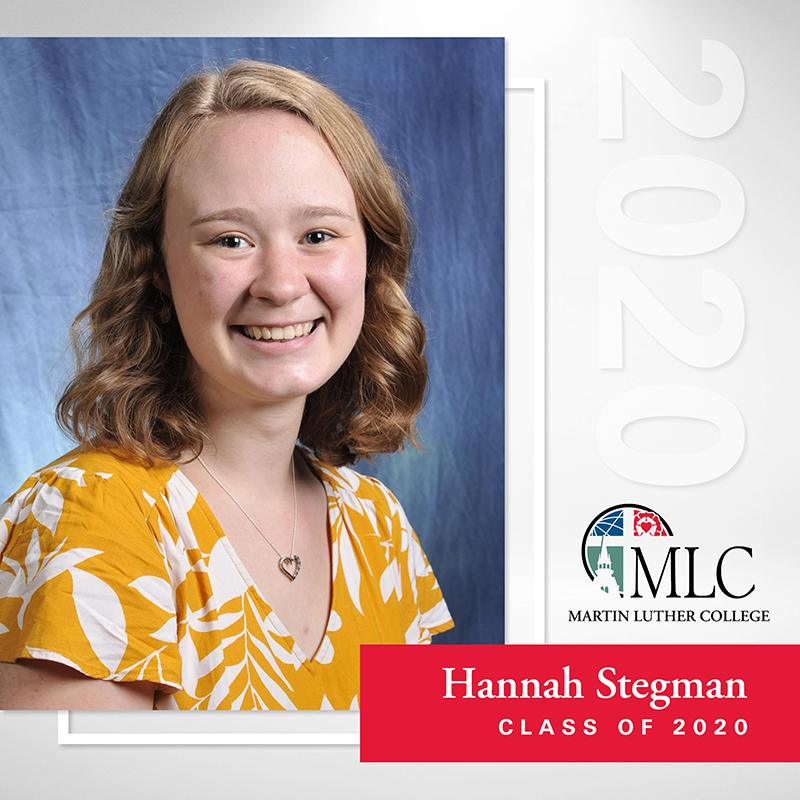 Favorite Bible Passage
Jesus Christ is the same yesterday and today and forever. ~ Hebrews 13:8
Activities during time at MLC
College Choir and Forum
Special memory from years at MLC
I loved being able to worship with my campus family in the chapel. My favorite services were the special ones like Opening Service, Evangelism Day, Lent Vespers, and anything that brought the whole campus together.
Favorite class
My favorite class was Government with Dr. Muente. It was very hands on and included a lot of discussion. Much of the class was led by the students through the discussion of each of the topics.
Words of wisdom for incoming students
Get involved with things that interest you. It is the best way to make connections with the people on campus. These connections will be life long. Take advantage of those opportunities!
---
Personal Messages
Graduate, please click here and enter your personal password here to view private messages of encouragement, congratulations, and appreciation submitted for just for you!