Grace Ungemach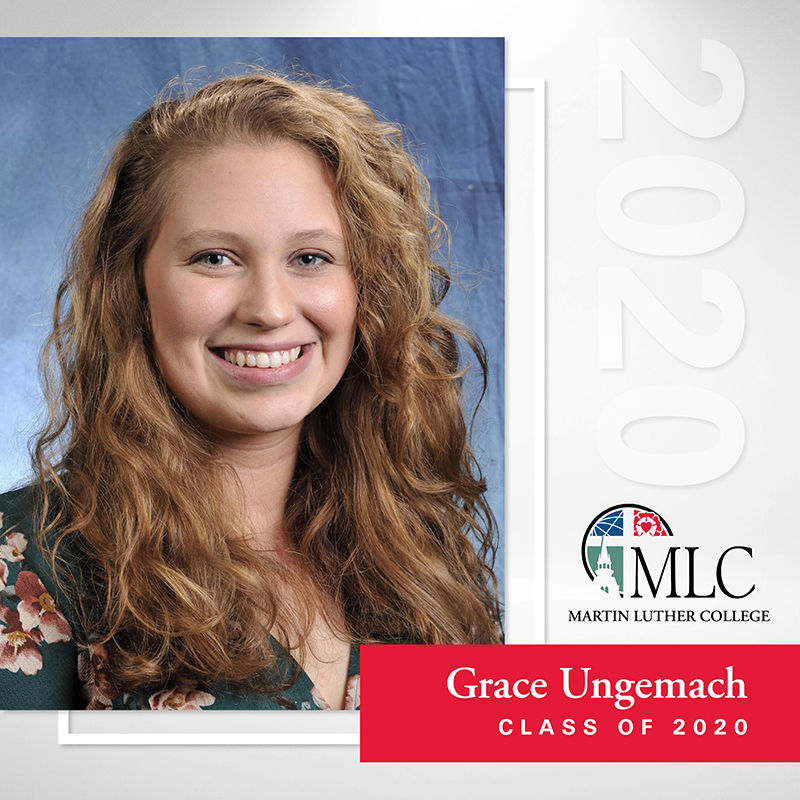 Favorite Bible Passage
A Season for Everything ~ Ecclesiastes 3:1
Activities during time at MLC
College Choir, women's soccer, Art in Ministry, Student Senate, Forum, praise band, RA, TA
Special memory from years at MLC
Singing with College Choir in the Million Dollar Staircase in the New York State Capitol. I will never, ever forget that… it was totally surreal.
Favorite class
Discrete Math – Professor Fredrich rocks my world. 🙂
Words of wisdom for incoming students
Cherish time with the some of the best friends you will ever make… the end of your time at MLC comes far too quickly.
---
Personal Messages
Graduate, please click here and enter your personal password here to view private messages of encouragement, congratulations, and appreciation submitted for just for you!