Faith Schulz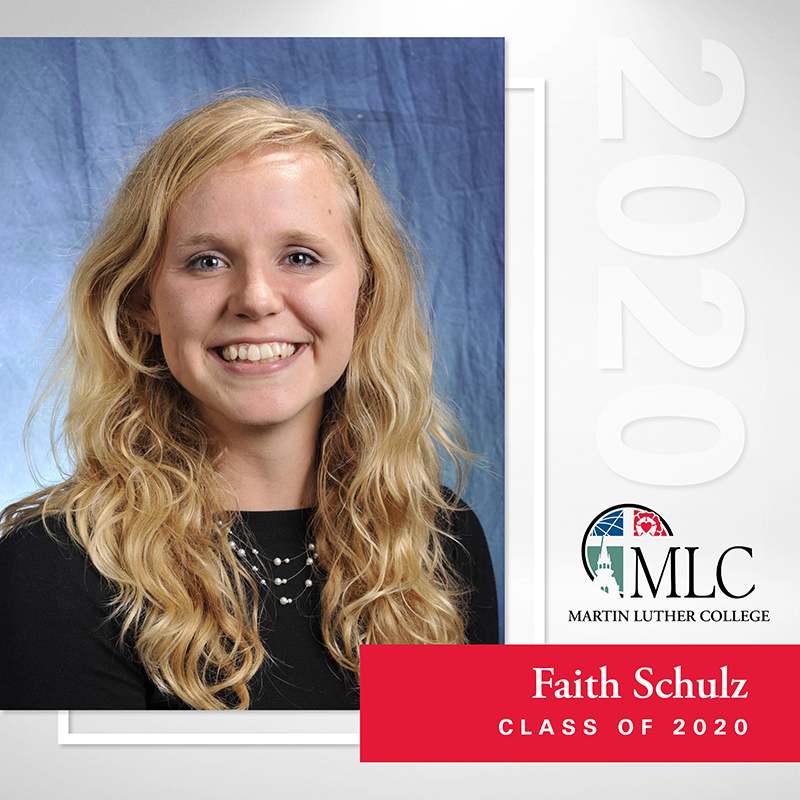 Favorite Bible Passage
Above all love each other deeply, because love covers over a multitude of sins. ~ 1 Peter 4:8
Activities during time at MLC
Basketball, volleyball, wind symphony, choir, RA, Bible studies, intramurals
Special memory from years at MLC
Wind symphony tours were unexpectedly my favorite part of college! We got to see lots of different places and play our instruments for lots of different people, but my favorite memory of all was when we visited sand dunes in Michigan and jumped off them. The best part was that Bill Pekrul recorded the whole thing with pictures and videos, so I'll always be able to remember it.
Favorite class
My favorite class was Intermedio 1 with Profe. This was my first Spanish course at MLC, and it was quite intimidating at first! My new friends and I created a study group called "Podemos" (aka "We Can!"). Most of our time was spent laughing and talking, and very little was spent on homework, but because of the class, I met my closest friends, and even my husband!
Words of wisdom for incoming students
Whenever you're faced with a decision about how you're going to spend your time, think about what's actually important. In the end, the homework will always get done, but the memories you'll make from college won't be from the homework. They'll be from the friendships and relationships that you make and foster throughout your years at MLC.
---
Personal Messages
Graduate, please click here and enter your personal password here to view private messages of encouragement, congratulations, and appreciation submitted for just for you!