Emily Loberger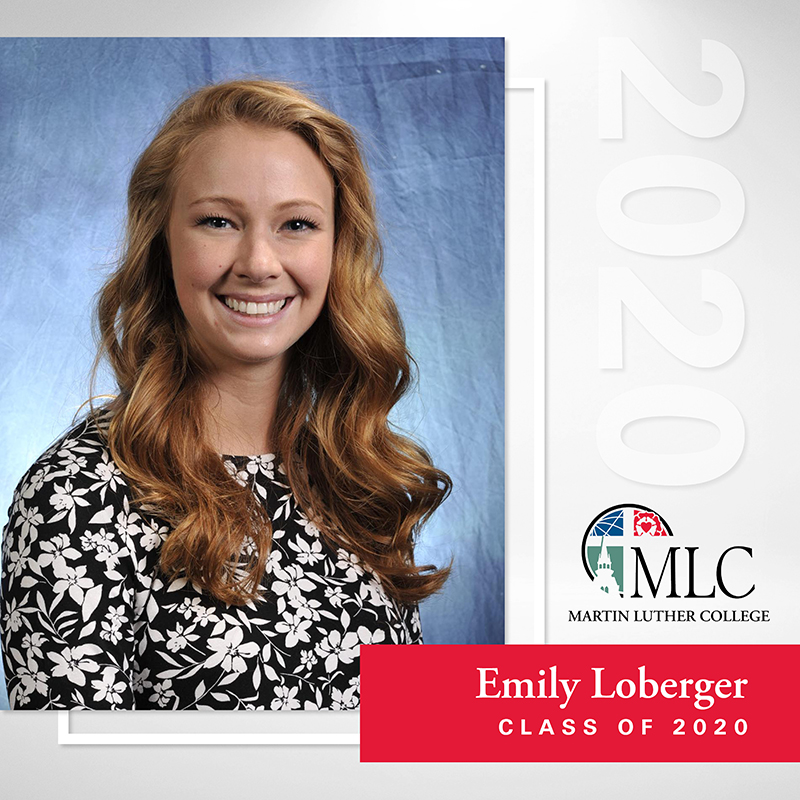 Favorite Bible Passage
I have told you these things, so that in me you may have peace. In this world you will have trouble. But take heart! I have overcome the world. ~ John 16:33
Activities during time at MLC
Student Senate, Track, Musical Paint Crew, Intramural Basketball and Volleyball
Special memory from years at MLC
Any time spent with friends! Late nights in the dorms. "Homework" dates at Lola's. Sitting through multiple waves of people to chat with at dinner. 3 am pancake dates when Perkins was still 24 hrs. Any trip out of New Ulm and any random exploration of what New Ulm itself had to offer. Working with friends at different jobs over the years. Really, honestly any minute with people I love.
Favorite class
Coaching Theory with Professor Lange: I loved how often we had students from St. Paul's come and work with us. It was so motivating to prepare lessons and practices for actual students and to see how they went with children. It was hands on, applicable and really, really fun!
Words of wisdom for incoming students
Don't underestimate your ability to look back on the toughest days, classes and assignments with rose colored glasses. They make you better and pull you closer to friends working through it with you. What's special about MLC is the friends you're being pulled closer to are also pulling you closer to Jesus. Don't take for granted the time you have in such a unique setting/time in life!
---
Personal Messages
Graduate, please click here and enter your personal password here to view private messages of encouragement, congratulations, and appreciation submitted for just for you!