Ella Hirsch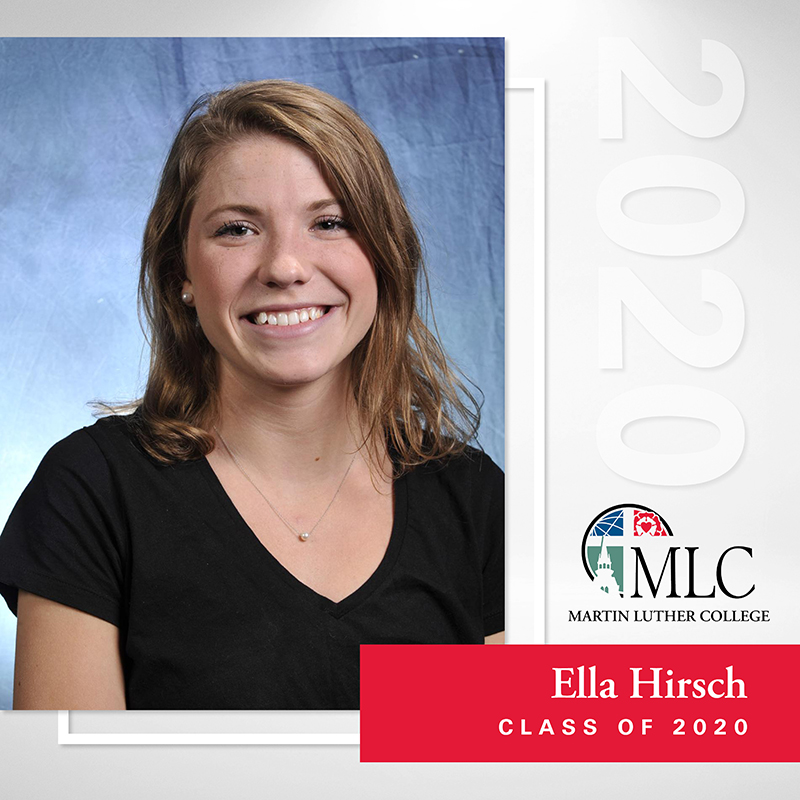 Favorite Bible Passage
It is for freedom that Christ has set us free. Stand firm, then, and do not let yourselves be burdened again by a yoke of slavery. ~ Galatians 5:1
Activities during time at MLC
Intramurals, Set crew, Study Abroad Greece, strong supporter of athletics 🙂
Special memory from years at MLC
When I studied abroad I was away from MLC and my friends for a whole semester. I did not see it coming that it would be so tough for me to be away! Although it sounds kind of sad it really isn't, my friends had become my family and MLC had become my home. I was so thankful for my time away, but was so excited to come back. I will always remember and hold all of my friends in a special place in my heart. My friendships at MLC have been the strongest ones I have ever made and I am so glad that I will be serving alongside many of them in the future!
Favorite class
I loved Intro to Urban Education. I think it is vital that we as called servants see the world around us as a wonderful, complex and needing the gospel.
Words of wisdom for incoming students
Always look on the bright side of things! Don't waste time complaining, focus on all the memories that you can make in a few short years!
---
Personal Messages
Graduate, please click here and enter your personal password here to view private messages of encouragement, congratulations, and appreciation submitted for just for you!