Elisabeth Hahm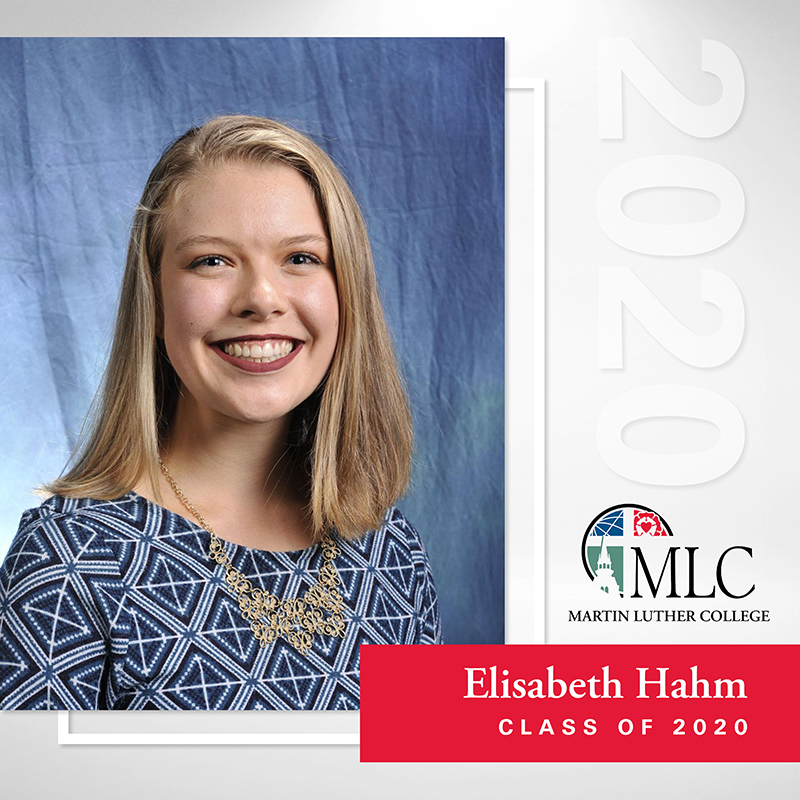 Favorite Bible Passage
So do not fear, for I am with you; do not be dismayed, for I am your God. I will strengthen you and help you; I will uphold you with my righteous right hand. ~ Isaiah 41:10
Activities during time at MLC
College choir, Aulic, chapel and compline, summer music program, movie and game nights with friends, small group devotions, baking in the dorm kitchen
Special memory from years at MLC
Some of my favorite memories come from my college choir tours. This year one of my favorite choir songs ended with a beautiful picture of heaven, "No more a stranger, nor a guest; but like a child at home." I sobbed almost every time we sang it. How awesome it was to be singing about heaven with 60 other incredible musicians and Christians. How beautiful to share the gospel with every single church we visited. I tear up just thinking about it. 🙂 I will always treasure the memory.
Favorite class
My favorite class was Children's literature. Every class we got to have read alouds and discussions of how to teach the best kiddie lit! On top of the content of the class, it was awesome to learn from Professor Roux. He gave me lots of excellent teaching ideas, and he is one of many role model professors I have been blessed with at MLC.
Words of wisdom for incoming students
1) Remember you are a redeemed child of God! He is your help and your salvation. He is always with you through the tears of sadness and of joy. Never underestimate the power of prayer.
2) Remember to get enough sleep. 🙂
3) Prepare to meet some of the most incredible people you have ever met! I have so many role models in the leaders and professors at MLC, and I have met dear friends that I plan to keep for a lifetime!
---
Personal Messages
Graduate, please click here and enter your personal password here to view private messages of encouragement, congratulations, and appreciation submitted for just for you!