Eli Steinbrenner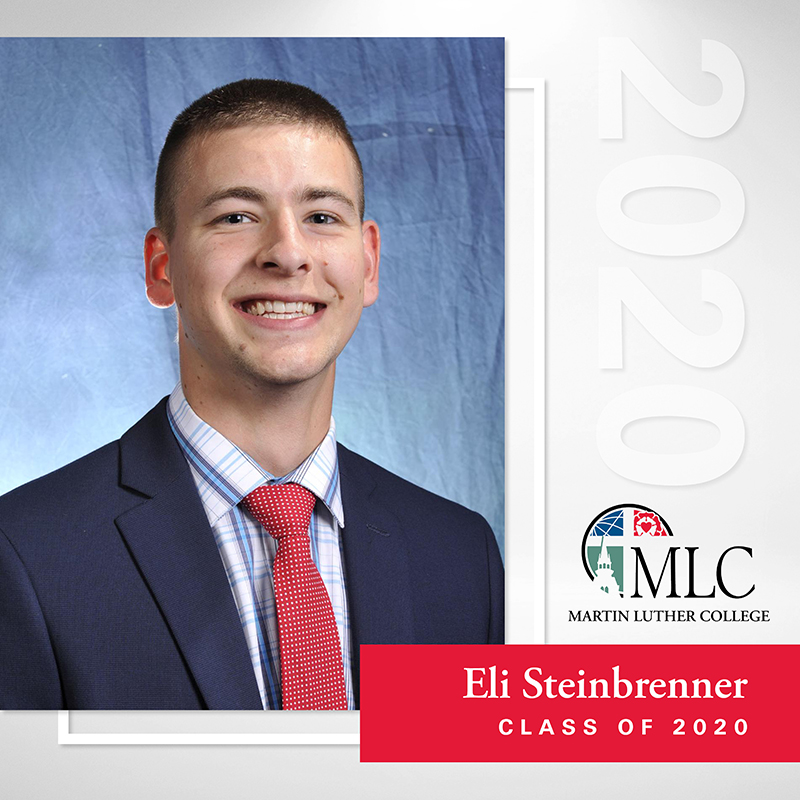 Favorite Bible Passage
Then the LORD spoke to Job out of the storm. He said: "Who is this that obscures my plans with words without knowledge? Brace yourself like a man; I will question you, and you shall answer me. "Where were you when I laid the earth's foundation? Tell me, if you understand. Who marked off its dimensions? Surely you know! Who stretched a measuring line across it? On what were its footings set, or who laid its cornerstone- while the morning stars sang together and all the angels shouted for joy? ~ Job 38:1-7
Activities during time at MLC
Intramural Basketball, CoS, Football
Special memory from years at MLC
MLC is where I can say I met my wife, where I gained many more brothers, and where I got to learn a deeper understanding of God's word by studying the original text.
Favorite class
I enjoy Philosophy with professor Wessel. We dive into the minds of ancient to modern philosophers and try to understand their perspective. It's a fun and informational class with many examples and ethical questions being debated.
Words of wisdom for incoming students
The time flies by so enjoy the time while you have it, because soon enough you'll be gone and saying the same thing.
---
Personal Messages
Graduate, please click here and enter your personal password here to view private messages of encouragement, congratulations, and appreciation submitted for just for you!