Duane Backhaus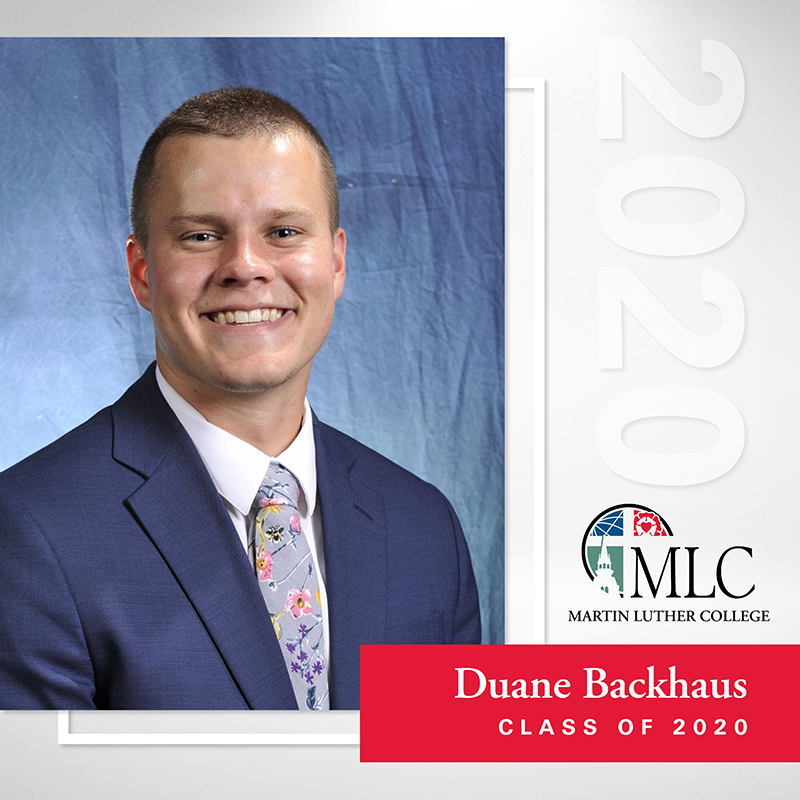 Favorite Bible Passage
In the same way, let your light shine before others, that they may see your good deeds and glorify your Father in heaven. ~ Matthew 5:16
Activities during time at MLC
Musicals, Student Senate, Intramurals
Special memory from years at MLC
The broad trip to Florida!
Favorite class
My favorite class was John's gospel because it was the first time I had the opportunity to study the Word of God in its original language. It's a hard experience to forget.
Words of wisdom for incoming students
Don't take your time for granted. Cherish these moments with friends all while serving with your whole heart.
---
Personal Messages
Graduate, please click here and enter your personal password here to view private messages of encouragement, congratulations, and appreciation submitted for just for you!