Daniel Waterstradt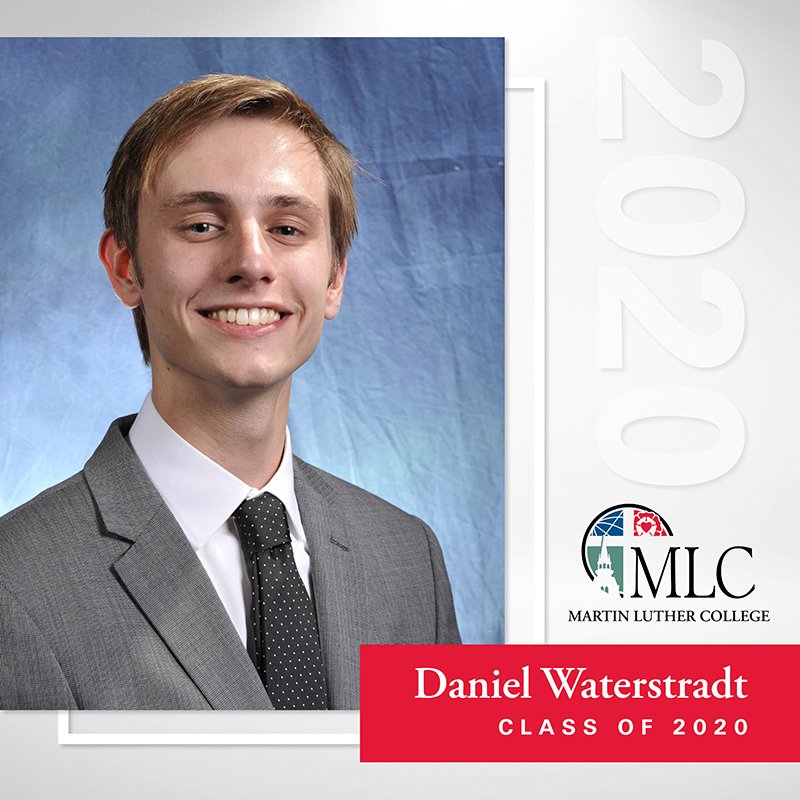 Favorite Bible Passage
Do not be afraid of what you are about to suffer. I tell you, the devil will put some of you in prison to test you, and you will suffer persecution for ten days. Be faithful, even to the point of death, and I will give you life as your victor's crown. ~ Revelation 2:10
Activities during time at MLC
Men's choir
Special memory from years at MLC
Hanging with friends, and enjoying free coffee in the library.
Favorite class
20th Century – I love history, and this by far the best history class on campus.
Words of wisdom for incoming students
Read personal devotions all the time. If you need encouragement or advice, there is never a better place to turn than the Word.
---
Personal Messages
Graduate, please click here and enter your personal password here to view private messages of encouragement, congratulations, and appreciation submitted for just for you!