Crystal Carmichael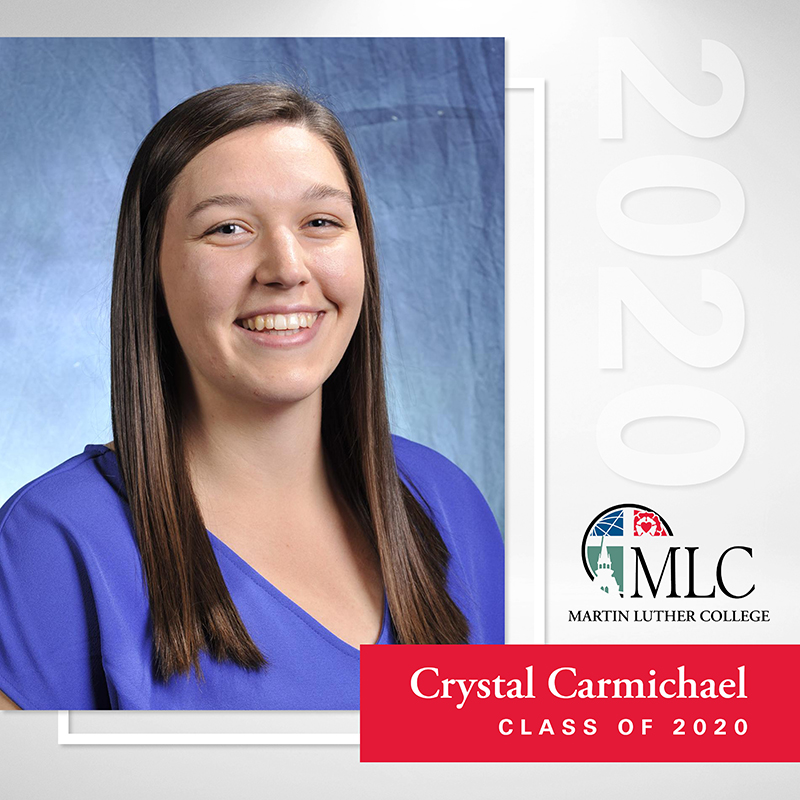 Favorite Bible Passage
There is a time for everything,
and a season for every activity under the heavens:
a time to be born and a time to die,
a time to plant and a time to uproot,
a time to kill and a time to heal,
a time to tear down and a time to build,
a time to weep and a time to laugh,
a time to mourn and a time to dance,
a time to scatter stones and a time to gather them,
a time to embrace and a time to refrain from embracing,
a time to search and a time to give up,
a time to keep and a time to throw away,
a time to tear and a time to mend,
a time to be silent and a time to speak,
a time to love and a time to hate,
a time for war and a time for peace.
What do workers gain from their toil? I have seen the burden God has laid on the human race. He has made everything beautiful in its time. He has also set eternity in the human heart; yet[a] no one can fathom what God has done from beginning to end.
Activities during time at MLC
Basketball, windy symphony, forum (performed in 2 musicals, pit orchestra for 1 musical, and helped with 4 Children Theaters), RA, study abroad in Ireland for a semester, helping out with the Special Olympics
Special memory from years at MLC
Every time I think of the girls I played basketball with and the memories I shared with them from the locker room to practice to games, I can't stop smiling. That team brought me so much joy and support throughout my years as a Knight. Those girls I played with are still some of my closest friends today!
Favorite class
I really enjoyed Adolescent Psychology – it was the last course I took before student teaching and after a year of being out teaching with my emergency call, I felt like it was even more applicable. It explained so many reasons to why students act the way we did, making me feel like as an educator, I could help them even more!
Words of wisdom for incoming students
Soak in all of the moments – the good, the bad, the late nights, the early mornings. One day, you will wake up and realize that your friends are not just footsteps away anymore. Value the time you spend together because your experiences in college make you grow as an individual and make you grow in your relationships with others. ~ Ecclesiastes 3:1-11
---
Personal Messages
Graduate, please click here and enter your personal password here to view private messages of encouragement, congratulations, and appreciation submitted for just for you!