Connor Ragner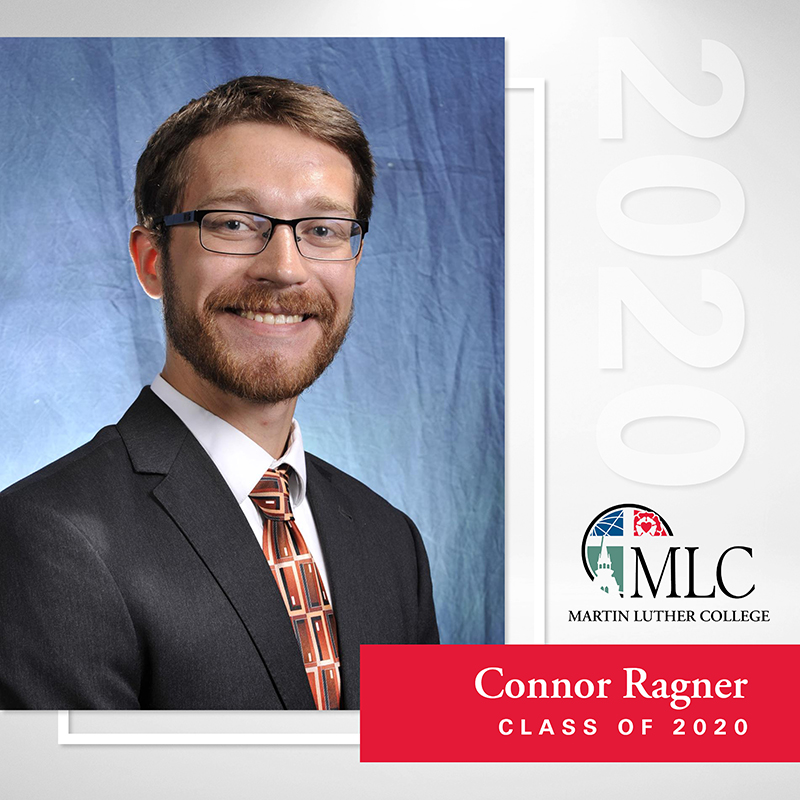 Favorite Bible Passage
As for you, you were dead in your transgressions and sins, in which you used to live when you followed the ways of this world and of the ruler of the kingdom of the air, the spirit who is now at work in those who are disobedient. All of us also lived among them at one time, gratifying the cravings of our flesh and following its desires and thoughts. Like the rest, we were by nature deserving of wrath. But because of his great love for us, God, who is rich in mercy, made us alive with Christ even when we were dead in transgressions-it is by grace you have been saved. And God raised us up with Christ and seated us with him in the heavenly realms in Christ Jesus, in order that in the coming ages he might show the incomparable riches of his grace, expressed in his kindness to us in Christ Jesus. For it is by grace you have been saved, through faith-and this is not from yourselves, it is the gift of God ~Ephesians 2:1-8
Activities during time at MLC
Intramural sports
Ultimate Frisbee
Knight Life
Set building
Mannerchoir
Band (1 Semester)
Special memory from years at MLC
During EFE1 my freshman year, a large group of us got together to play a game of capture the flag. Using disc golf discs as flags, we split the campus in half and started one of the best traditions I have ever experienced.
Favorite class
Foundations of history — One of the capstone courses for social studies majors, this class challenged me to think in ways that I hadn't learned to before. This class pushed me to grow academically and socially, and prepared me to not only teach better, but to think better.
Words of wisdom for incoming students
Get involved. Even if you're the type of person to hide in your room and watch Netflix, take the time to try something you never have before, and don't be afraid to be embarrassed in front of your peers. Being at MLC is a wonderful experience that gives you the opportunity to grow spiritually, academically, and socially. Have some fun 🙂
---
Personal Messages
Graduate, please click here and enter your personal password here to view private messages of encouragement, congratulations, and appreciation submitted for just for you!