Claire Ellingboe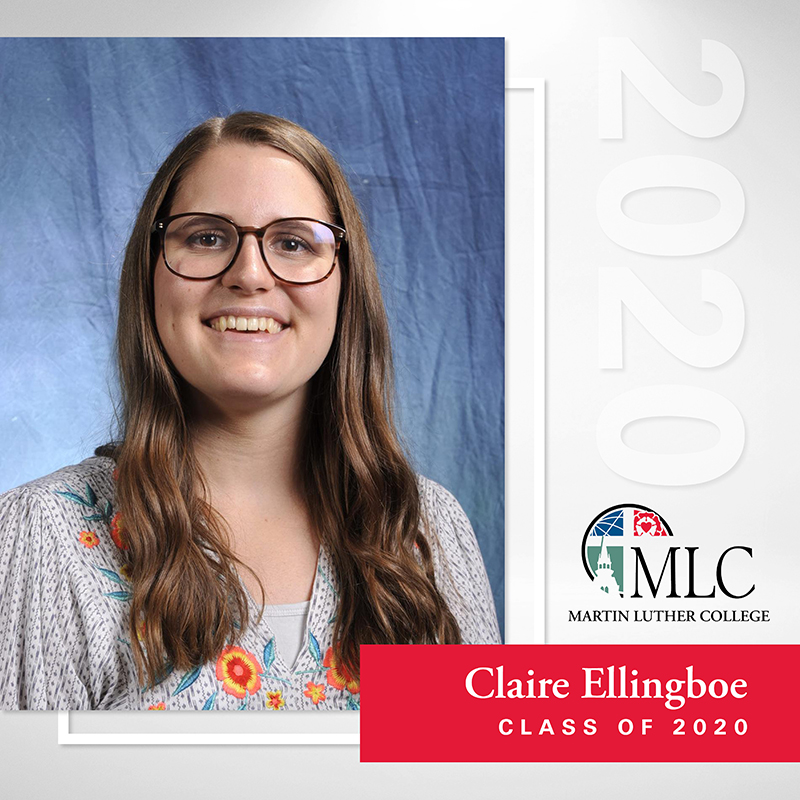 Favorite Bible Passage
Your word is a lamp for my feet, a light on my path. ~ Psalm 119:105
Activities during time at MLC
Women's/Chorale Choir, Handbells Choir, on campus job, props/lights for a play
Special memory from years at MLC
Getting to live 4 or 5 or however long years being completely busy with college, work, and other responsibilities yet surrounded with your closest friends day in and day out in class, dinner in the cafe, worship, and living together in the dorms. Once in a lifetime memories you cannot get back!
Favorite class
Physics with Prof Tacke. Never have had such a positive Christian teacher to guide me in my studies that cares for his individual students as well as a passion for what he teaches.
Words of wisdom for incoming students
Do everything! Time goes by to fast to look back and wonder what if.
---
Personal Messages
Graduate, please click here and enter your personal password here to view private messages of encouragement, congratulations, and appreciation submitted for just for you!