Christopher Biebert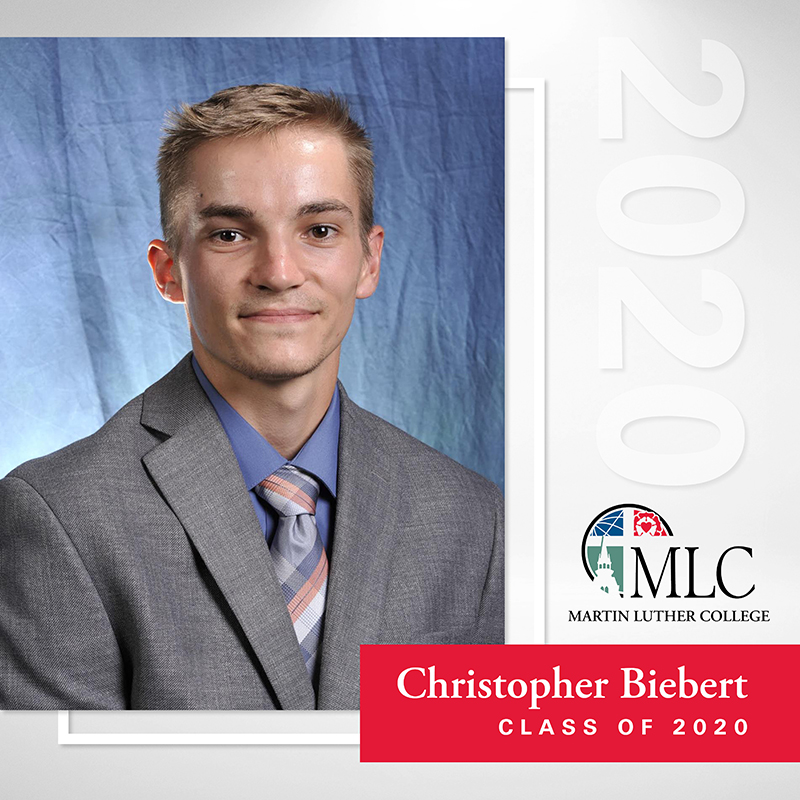 Favorite Bible Passage
My Father's house has many rooms; if that were not so, would I have told you that I am going there to prepare a place for you? And if I go and prepare a place for you, I will come back and take you to be with me that you also may be where I am. ~ John 14:2-3
Activities during time at MLC
Golf, intramural basketball
Special memory from years at MLC
Being a part of TBD was pretty special
Favorite class
Prof. Scharf's religion classes. Each class we learned a lot and there was a lot of fun interactions between the professor and students.
Words of wisdom for incoming students
If you go through the other door in the caf, you can skip all the people waiting in line. Also, when you're old enough, ask for a pickle at Smiley's, you'll be surprised.
---
Personal Messages
Graduate, please click here and enter your personal password here to view private messages of encouragement, congratulations, and appreciation submitted for just for you!