Chloe Doble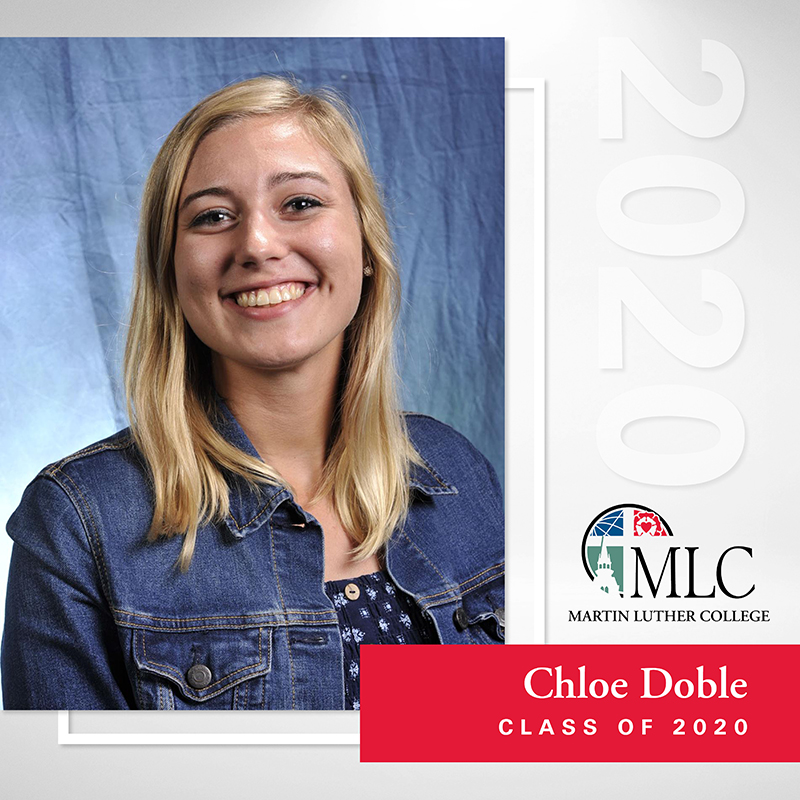 Favorite Bible Passage
She is clothed with strength and dignity; she can laugh at the days to come. ~ Proverbs 31:25
Activities during time at MLC
Intramural Volleyball
Special memory from years at MLC
All the last minute half apps dates at Perkins and Applebees with all my girls.
Favorite class
Infant and Toddler Educare – This class was my favorite because Professor Mehlberg was a great teacher and made learning fun! I loved all of my Early Childhood classes but this one stuck out to me because I love those younger ages.
Words of wisdom for incoming students
As much as it's important to get good grades and do your best in your classes, it's equally if not more important to make those memories with your friends. Don't take those times with your friends for granted!
---
Personal Messages
Graduate, please click here and enter your personal password here to view private messages of encouragement, congratulations, and appreciation submitted for just for you!