Caleb VonDeylen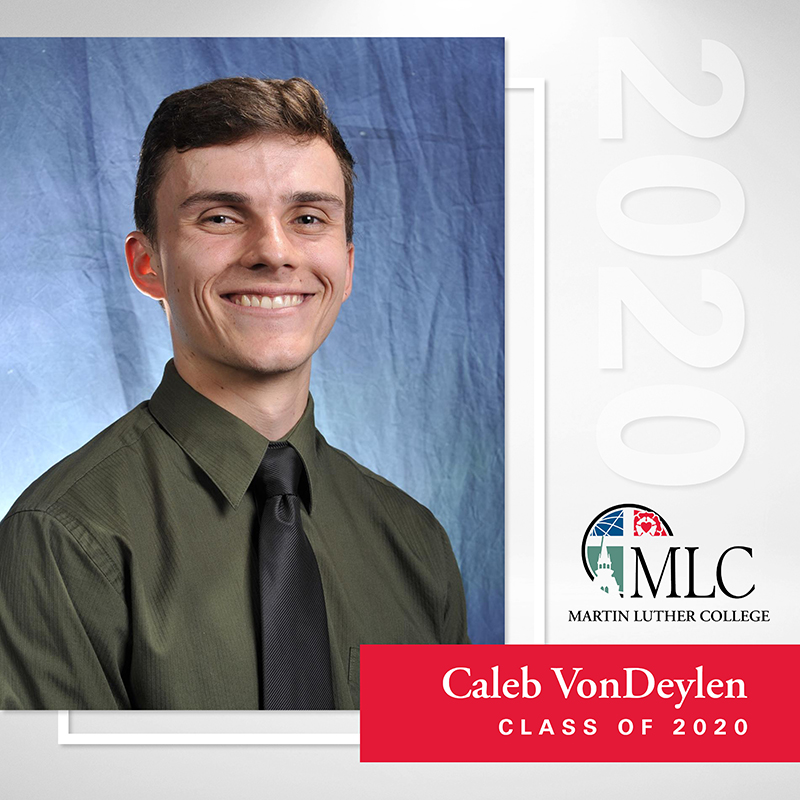 Favorite Bible Passage
Better a small serving of vegetables with love than a fattened calf with hatred. ~ Proverbs 15:17
Activities during time at MLC
Cross country, Track.
Special memory from years at MLC
I met my wife on this campus where she grated cheese through a window screen so I could eat it.
Favorite class
Joel Hebrew elective. It has been a great opportunity to study the book of Joel in-depth and with someone who is so knowledgeable about the book.
Words of wisdom for incoming students
Have fun.
---
Personal Messages
Graduate, please click here and enter your personal password here to view private messages of encouragement, congratulations, and appreciation submitted for just for you!