Caleb Schulz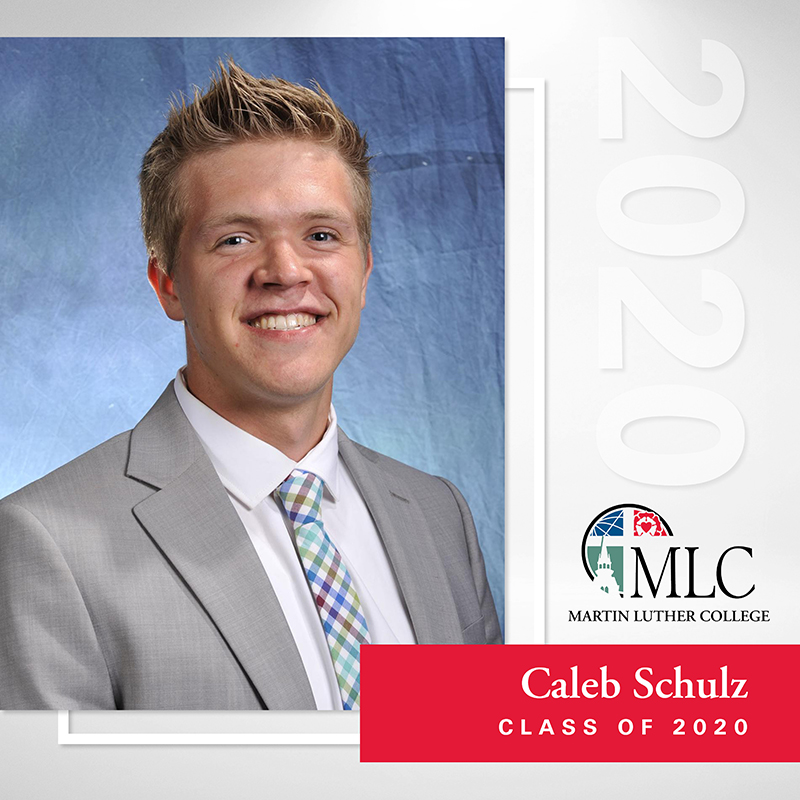 Favorite Bible Passage
Above all, love each other deeply because love covers over a multitude of sins. ~ 1 Peter 4:8
Activities during time at MLC
Wind Symphony, RA, Intramurals, Ultimate, Choir, Bible Studies
Special memory from years at MLC
During the freshman mixer, I, from a distance, first cast eyes on my future wife as she won the pick-up line contest.
Favorite class
Congregational Assimilation and Retention with Dr. Olson. I enjoyed learning all of the practical ways that congregations can open the front doors even wider while also keeping the back and side doors shut.
Words of wisdom for incoming students
The world says kindness is the highest virtue, but this is a fake kindness. It's a "you do you" apathy towards others and their eternal fate. Focus instead on love. A good starting point for working on love is combining courage with genuine kindness. Don't be afraid to tell someone if they are doing something sinful, just make sure you are getting your idea of right and wrong from the Bible. Also be courageous and actually verbally share your faith with people – strangers and friends. Use your mouth to speak the words that you have probably been reading and listening to for most of your life! This is true love that is much more important than "being nice" to people.
---
Personal Messages
Graduate, please click here and enter your personal password here to view private messages of encouragement, congratulations, and appreciation submitted for just for you!